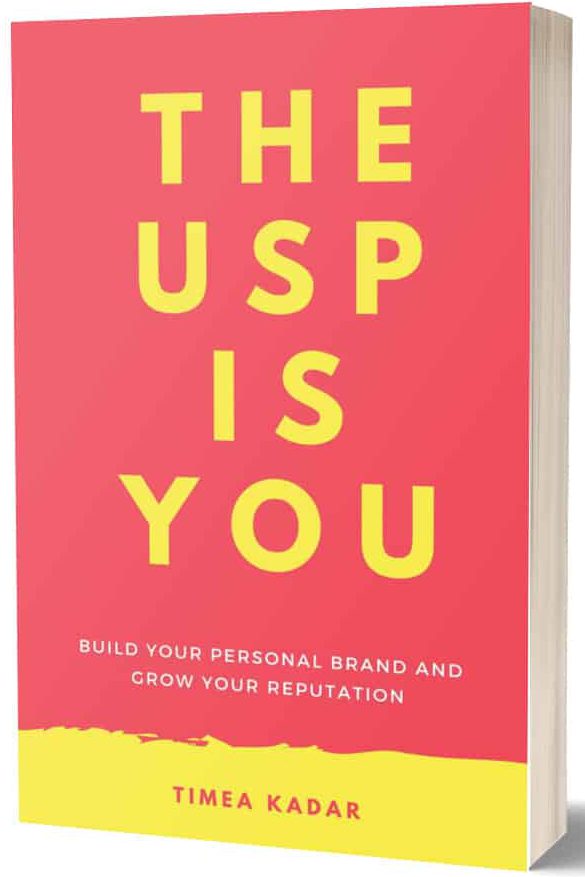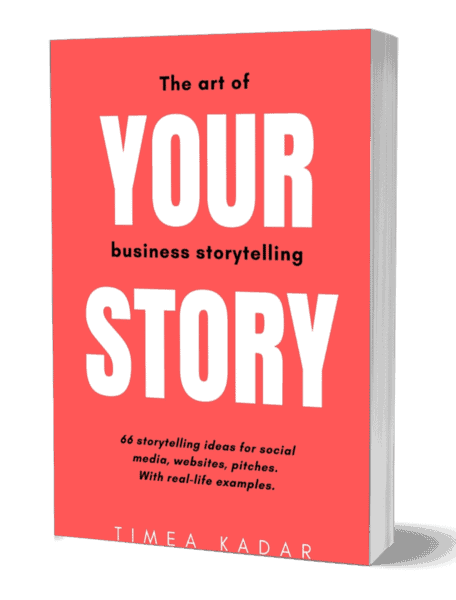 your story™ content creation program for entrepreneurs
Feels strange to

 talk about your business on social media?
Do you find it hard to come up with engaging posts in this noise

? Is it difficult to include storytelling in your pitches?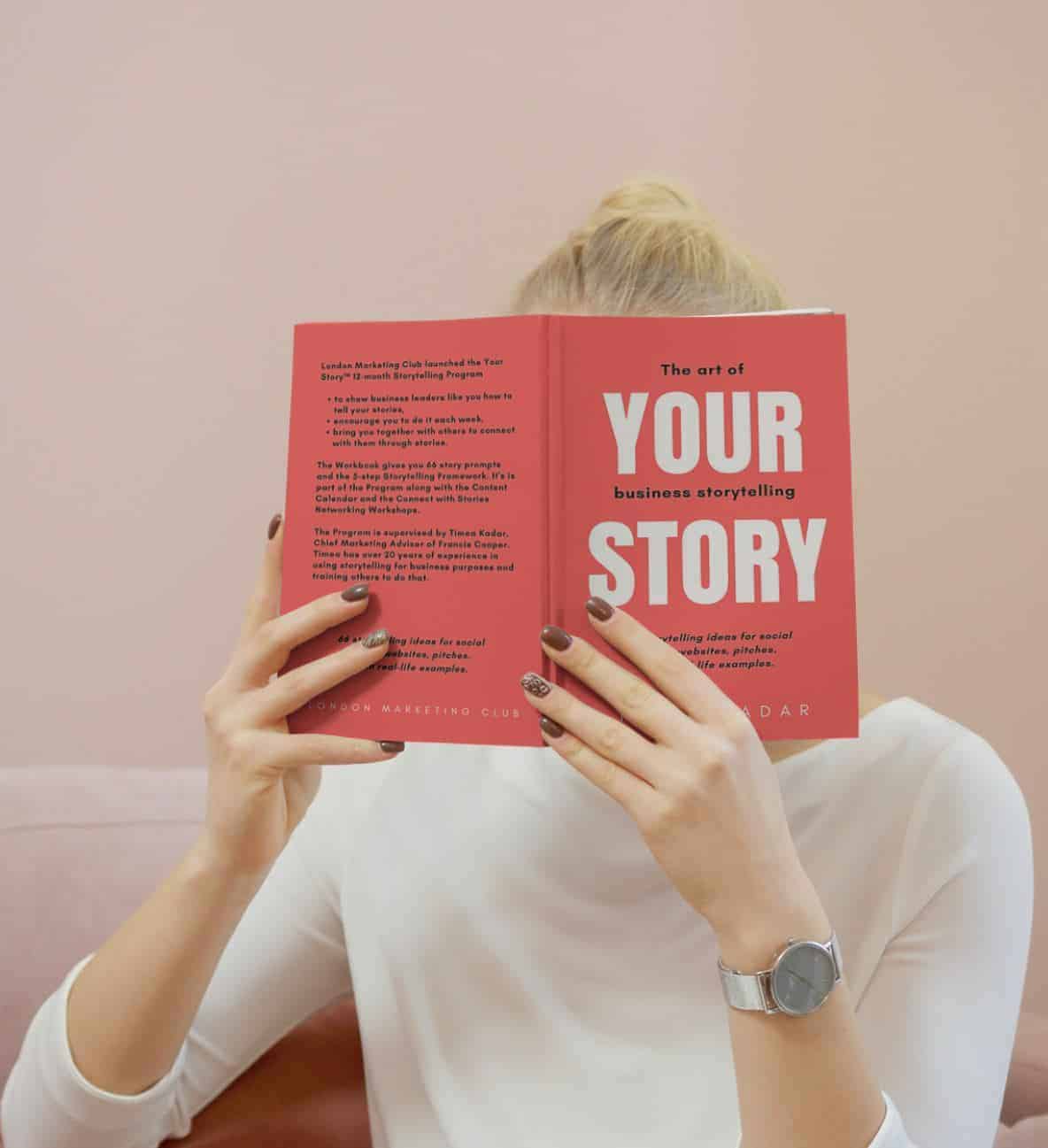 I hear these concerns every day from business owners like you. A brilliant solution for all these struggles is storytelling.
Business storytelling is 22x more effective than facts. Why?
– It's unique. (Nobody else has your stories.)
– It's memorable. (Do you still remember fairy tales from your childhood?)
– It's demonstration over description. (You don't have to say how you stand out. The story will show it.)
The only thing is that…it's not easy to write a story.
Fortunately, your stories are already written. By life. You just have to tell them. To create more powerful posts and pitches.
WHAT IS A STORY PROMPT? [5 FREE PROMPTS FOR YOU BELOW]
It's a story idea with all the questions you need to answer to create the story. You don't need to be a writer to do that. Flip through the below ebook to find 5 free story prompts each with real-life examples, to see how it works. (Use these ideas in your content marketing in the next weeks.)
THE USP IS YOU
Be known for what you know
Build your personal brand, get into the press, speak at events, publish your book
Be known for what you know
You want your prospects to know what you stand for, the value you give, and how you're different from other experts they know in your niche.
Share your expertise
You'd like to be invited to speak at events, contacted by the media, win awards, and even publish a book in your area of niche expertise. 
Find your voice
You need to consistently communicate your achievements, thoughts, and expertise to your audience on social media, without sounding bragging.
Personal Brand Strategy
You get a simple framework to find out who you want to reach and what your goals are. You create a personal brand plan that fits into your marketing.
Finding your niche expertise
You craft your story the press wants to hear about, and the cause you represent. You find the niche expertise you want to talk about at events.
Contacting the media
Practical tips on how to find the best connections to editors or event organisers. Databases, email addresses, and pitch templates.
Delivering with impact
How to prepare for a TV or radio interview or a speaking event to make sure that your main message comes across and people remember you.
Editors' insights
The book is based on the experience of entrepreneurs who share case studies. Insights from editors at The Economist and the Guardian.
Starting your own media
How to organise your event series, or TEDx event, launch your radio show or podcast, or how to publish and market your book.