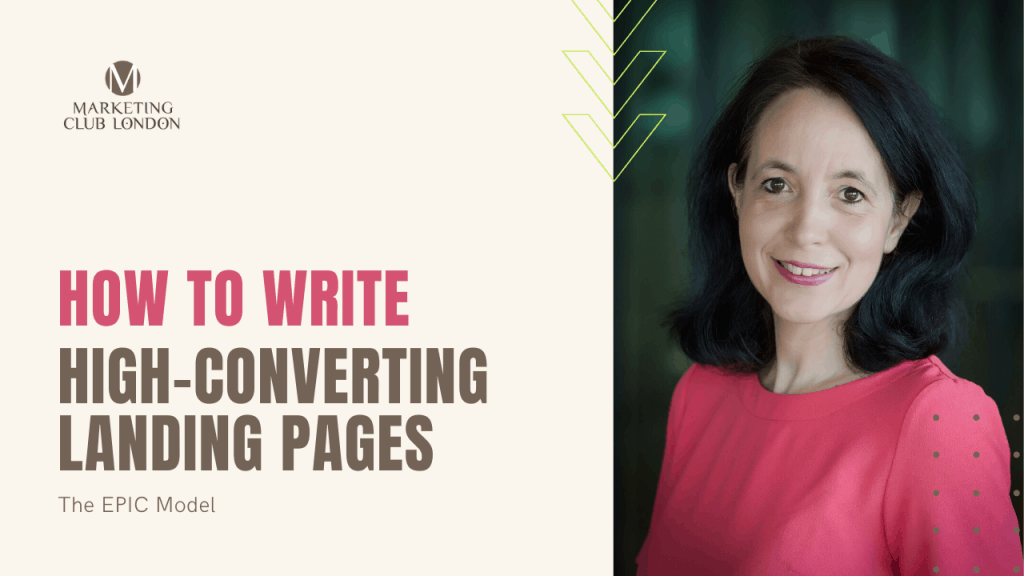 Writing an effective landing page has its rules. A good landing page, actually, goes beyond simply creating and designing something that "looks good". It's much more a conversation with the reader we have to understand what customers think and be able to reflect on those thoughts. What is the best structure to use? How can you understand the psychology of your readers and what else do you have to be aware of?
These are the key questions, I will answer in this blog post, showing you the E.P.I.C. Model, how to write a successful headline and giving some smart tips to keep in mind. In this way, you will get the answers to all your doubts and you will be able to write a complete and successful landing page. But, for a start, let's understand better what a landing page is.
What is a landing page?
Traditionally, a landing page is a dedicated web page of a service or product. But why is it so important and useful? Because with a simple click the reader will immediately arrive right at the page of the service or product we are talking about. (And normally, there's no menu bar to distract the attention and give way to an escape:)
Smart tip: You can consider the home page a full-fledged landing since it is the most visited page of the website and gives a very detailed overview of the company. Navigating is more of a challenge on mobile, so it's a good idea to make the home page count!
Use this E.P.I.C. model
The structure of the landing should reflect the psychological process of how your readers process information and make their choices.
This structure is can be described by the E.P.I.C. Model.
This is a very elegant sales technique and the acronym E.P.I.C. is useful to keep in mind when you write your landing page: Excite, Project (problem), Inform (solution), Close.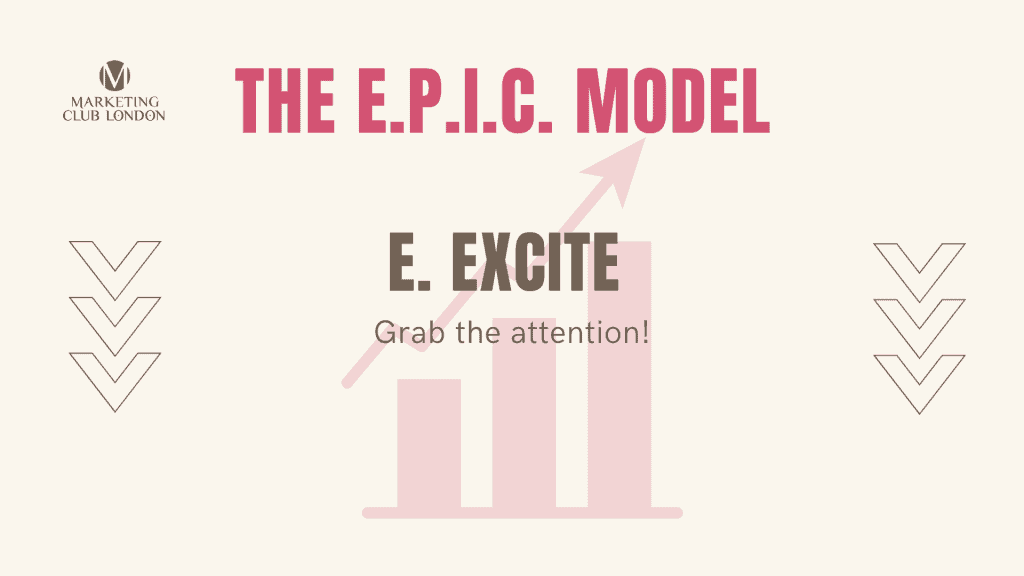 Your first task, as opposed to what people usually think, is not the sale or the product's presentation, but increasing the excitement. Grabbing the reader's attention is the first step to writing a successful landing page.
The winning headline: the hardest part of the job
The headline has the key purpose of making the reader read on. Avoid using formulas like "Welcome to", "More than", "Your trusted accountants" because they don't mean anything and, above all, they don't make people excited. Writing a powerful headline takes time that you don't always have.
Therefore, here are three easy formulas that always work:
The WOW without the OW: promise a big benefit while taking out the pain that usually goes with it. When you promise something that is significant, objections and concerns come up in the reader's mind. However, in the headline, you should make sure that this pain will be removed. It's about thinking of the biggest benefit that you can offer, realizing your customers' possible objections, and making sure they won't have to face those. Here an example to understand better: "Wonderfully natural sleep. Without the chemicals".
Small yeses lead to a big yes: ask small, specific and smart questions about the reader's current situation, avoid the generic and vague ones. In a practical way, instead of using questions like: "Do you want to look good?", "Do you want to sign in?", use a more precise one, like: "What an amazing look for you night out?".
Compare the concept to something they know: just try to imagine what your customers already know and connect your service with that, so they recognise your value proposition right away. As a simple example: "Your full-time CFO for $30 a month".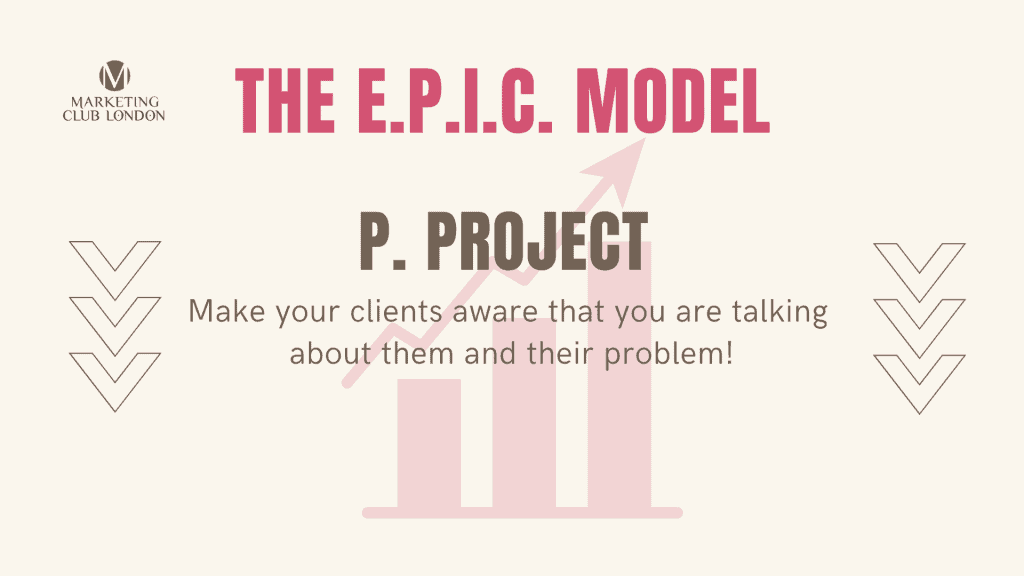 This is the section in which your readers can identify themselves with a particular problem, since your aim is to talk about your customers and not about the company. In order to understand their problems, forums, comments and feedback are essential. But how can you talk about their problem? Showing statistics or facts, presenting some statements, asking questions and exposing some clients' stories are some strategies to use.
Smart tip: don't be superficial, showing strong emotions is essential in order to gain conversions!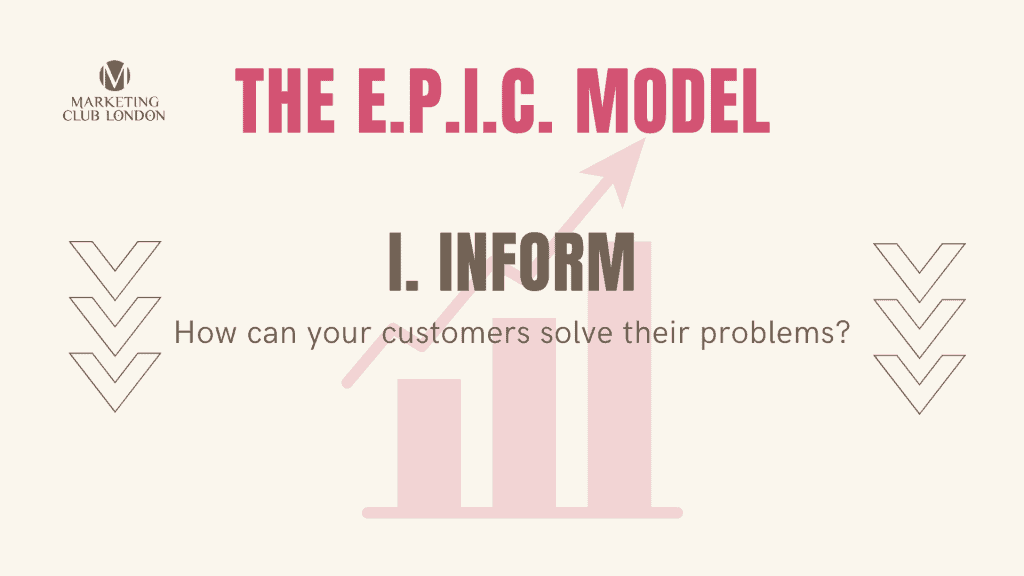 Before proposing your product or service, show them all the alternative solutions and, after that, explain to them why these alternatives aren't the perfect solutions for them.
Smart tip: Be honest! By telling your clients that there are alternatives you are credible, you build a relationship and they will trust you.
Then there is the ideal solution; at this point you have to describe your proposition.
Attention! You still don't have to speak about your product.
Only after having described your solution you can come up with your product. At this stage you have to answer three important questions: (1) why clients should buy your product, (2) why should they buy it from your company and (3) why should they buy it now.
Firstly, it is essential to write about the benefits, the transformation and not only about the product's features. Obviously, people always expect a positive change when they buy something. Demonstrate that change on your landing page to show how customers feel after having purchased your product.
Smart tip: Don't write about the future, use the simple present tense; make your clients feel they are already there!
Secondly, in order to demonstrate your USPs without saying that your company is the best choice in the world, you just have to show how you are unique. By describing your specific process, exposing your achievements and results, showing your clients' testimonials, and writing about your team, your personality, your background.
Smart tip: Be demonstrative and specific! Avoid generic information that everybody says.
Thirdly, you have to tell your clients what they miss out on if they don't buy your product right away (or until a deadline). Again, be honest! If it is not the right time for them to do that, just tell them; this will increase your credibility.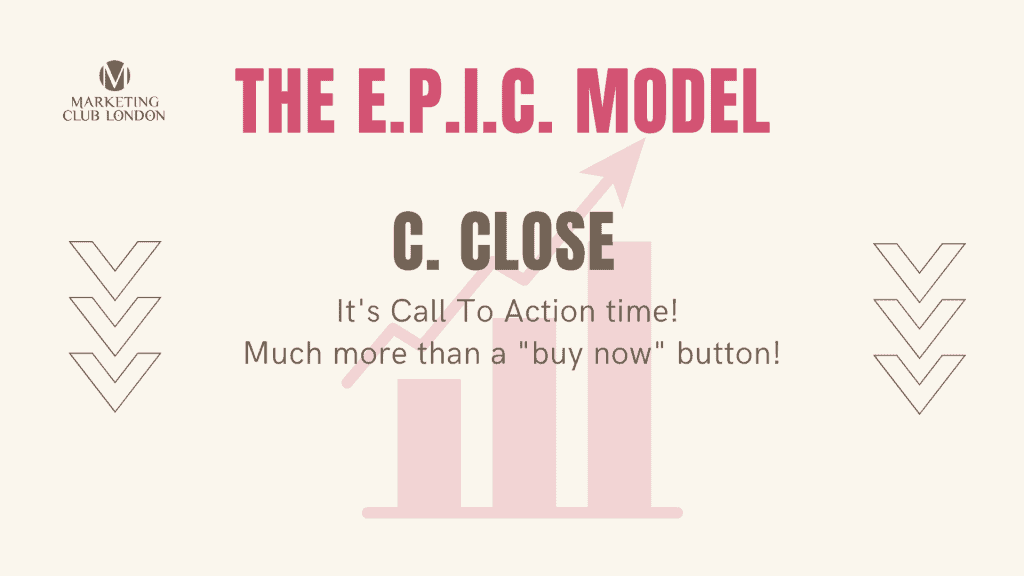 Help your customers make that last step by adding a few lines above the button on why they should do it. Propose them different packages with a clear overview of what they get with each, and when that specific package is a good choice.
At this point, it is very important to recap, to sum up the benefits of the offer, how it helps them and what happens later. (It helps them if they need to convince a decision maker.)
Smart tip: Don't force your readers, it has to be their decision!
There you go! Keep in mind the above structure and writing high-converting landing pages won't be a problem anymore!
__________________________________________________________________________________________________________________________________
This article was written by the Francis Cooper team based on 21 years of experience in marketing and copywriting. If you'd like to practice the above at a copywriting workshop, and write your own high-converting landing pages, email tk@franciscooper.com.