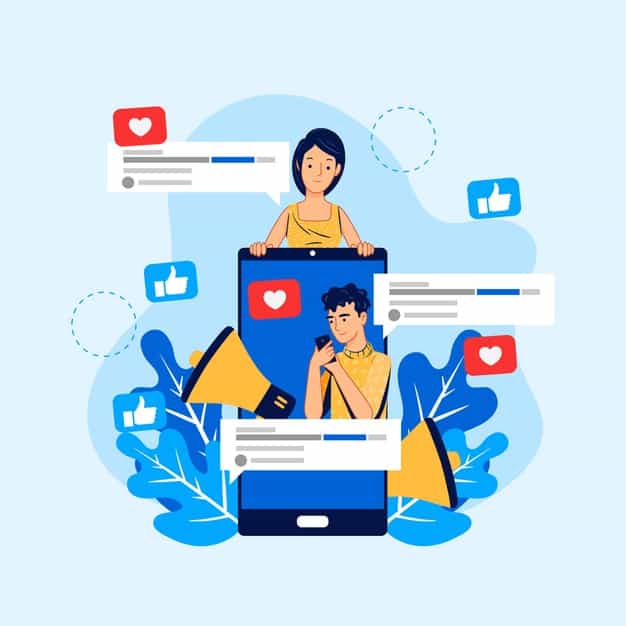 If you are in professional services like me, maybe using Instagram effectively and creating intriguing posts to attract more followers is a real challenge.
This is exactly why, in this blog post, I will show how Francis Cooper has successfully rebranded its profile and taken advantage of Instagram as much as possible.
But not only! Indeed, I will share with you the power of creativity, which elements are essential to establish and how to use them effectively (colours and fonts), which pictures are better to use when you don't have beautiful content to advertise, and how captions, storytelling and personal thoughts might be a real strength for your business' image.
Checking out our Instagram profile during our free time has become part of the daily routine for everyone. That is why this platform has proven to be a really powerful marketing tool for businesses looking to expand their presence and the visibility of their product.
Actually, Instagram is the go-to place for over 300 million active people (30 million Instagram users in the UK) to explore and share their passions, photos, likes, videos, and stories every single day.
Now, uploading and advertising cool content and products like wonderful landscape pictures, dream trips, funny quotes and fashionable clothing relatively achieve success; they are beautiful in themselves!
But when your business has to advertise serious, informative and sometimes complicated or abstract content, how can you make it appealing to your audience?
It's a challenge!
So, where to start?
When the Francis Cooper team decided to rebrand our company's Instagram profile and, having had successful results, I would like to share our guidelines and tips with you.
What I firstly suggest is to look at your profile and bring out all the aspects that you want to change or ameliorate. You can also look at other similar profiles and pick some ideas that you like and that you can reuse (without copying them obviously) in your account.
This is how I started working on Francis Cooper profile.
Actually, after having thought it over, sharing opinions and taking a look at other business accounts with our similar content, I identified some key aspects to work on and improve:
The first impression of the profile (grab readers' attention immediately with an appealing profile)
Creativity (choose your brand's colour, have a dynamic profile with different posts' forms, but remember to have always a fil rouge to follow, stay consistent with fonts, avoid overused pictures)
Relationship with our audience (make the most of your captions, share quotes, stories and personal thoughts that speak to your audience)
Post consistency/Continuity in posting
So, the question is: how do you make sure that your brand stands out from amongst the rest?
And that is why making the right first impression is essential. Grabbing people's attention at a glance is directly related to the brand's creativity.
Standing out with creativity: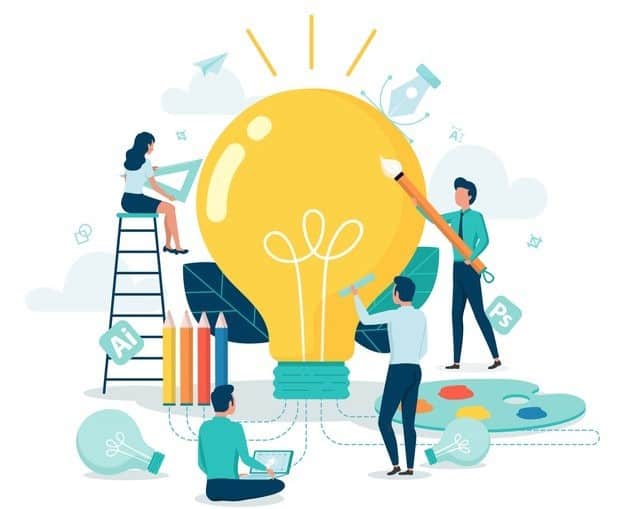 A great benefit of this platform is that it offers many ways to get creative. On Instagram, you can go wild coming up with new ways to draw attention and add followers and new customers.
In simple words, Instagram is where you can showcase your business' personality.
How can you do that? By mixing different elements of your brand, such as specific contents, images, videos, products and colours.
This will allow your business to establish its brand identity, create a holistic creative experience for your community and drive brand recall.
As I already mentioned, remember to pay attention to colours!

Colours are one of the strongest non-verbal forms of communications that you can use. They can instantly evoke emotions and experiences.
Having a specific colour that represents the personality of your business is essential. Some of the most successful Instagram accounts tend to use a select colour palette for their posts; this will help you to create a distinct style.
Francis Cooper has chosen the red colour, in order to show power, action, passion for marketing and hard work, the vibrancy of our team, but also warmth and closeness to our customers.
Smart tip: If you want to discover which meanings are hidden behind colour and which one will suit better with your business and philosophy, check them at the end of the article.

The same goes for fonts.
Text overlays on photos and videos have become increasingly important on Instagram, above all for businesses. Since texts play a key role in your account, it's important to also think about the font you're using and how it relates to the other contents.
Basically, the key concept to keep in mind is that each post should not be carried out individually, but it is an integral part of a bigger picture. Each content has to be aligned with your brand's overall aesthetic and brand colours.
Thus you will create continuity, value and accuracy.
Smart tip: focus on dynamism, avoid monotony! Always try to create "movement". You should alternate images, videos, written and minimal posts, writing and pictures together…get creative! In doing so, your followers will never get bored.
Which photos are better to use?
That's the biggest challenge of our professions.
Dealing with meetings, workshops and business events, instead of wonderful landscapes and locations, it's always hard to choose the right intriguing picture in order to catch our readers' attention.
What I suggest you?
In short words: avoid generic, overused and obvious pictures.
You can't use beautiful photos, but you can show to your followers your customers' feedback and reactions, or what they will receive by choosing you and your business.
Images shouldn't be superficial, but they should evoke powerful emotions. Workshops, for example, everyone knows them, but, instead of showing people talking around a table, think of what people will gain attending your workshop.
Make a deeper reasoning and go beyond the easier representation of what you want to say or advertise.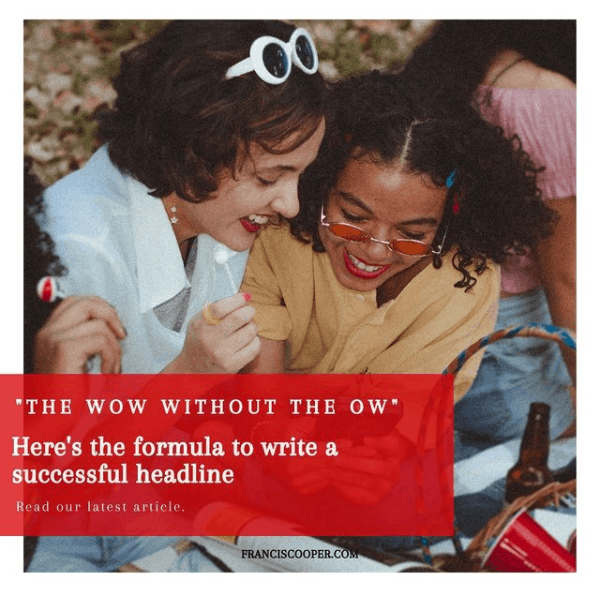 Storytelling and personal thoughts make your business relatable: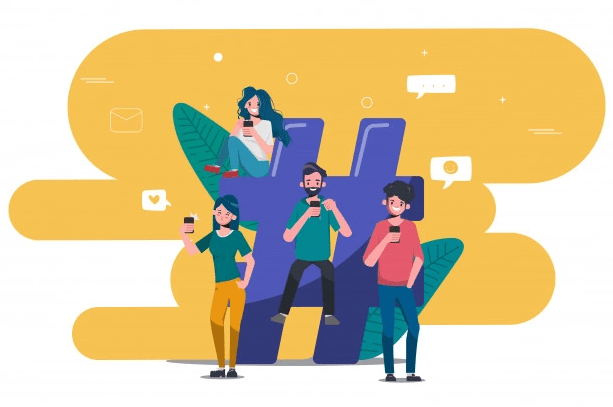 Instagram is a great way to show potential customers that you are more than just a faceless corporation. This can be done through many of the app's features, especially with videos and stories by showing, for example, the behind-the-scenes or your team members, clients' testimonials, but also captions are powerful and you can really make a deeper impression.
Establishing a strong relationship with your followers, sharing thoughts, tips, feelings and emotions will make your profile unique instead of superficial and similar to all the others.
Make the most of your captions:
Instagram captions are usually used to enhance your content, but they are also an excellent way to build rapport, trust and credibility with followers, as well as showing that there's a human side to your business. If consumers see you as more than an entity looking to take their money, then they may be more trusting of your brand.
Smart tip: share quotes that speak to your audience! They are incredibly popular on Instagram. Actually, quotes are a great way to reinforce your brand vision, values, what you stand for, and they can drive a lot of engagement.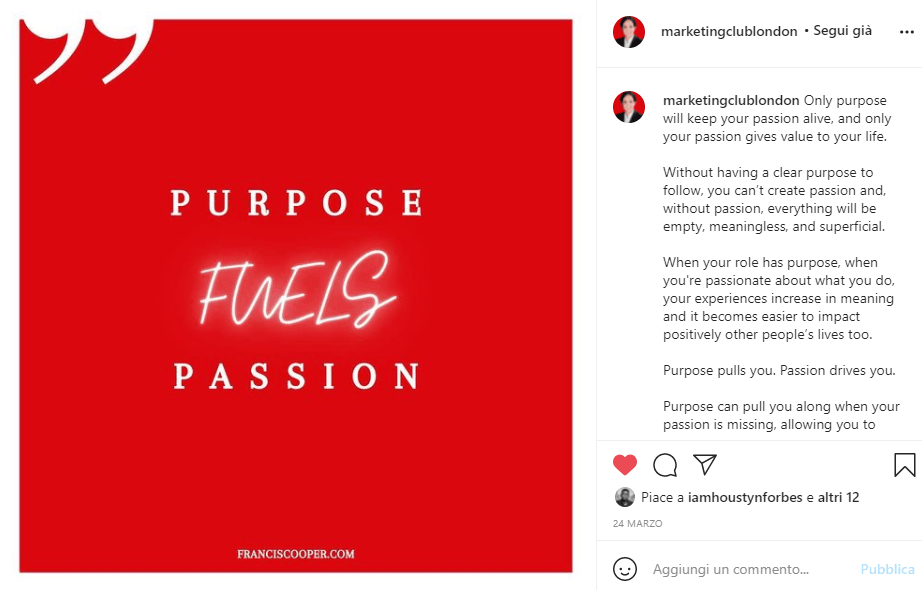 Results: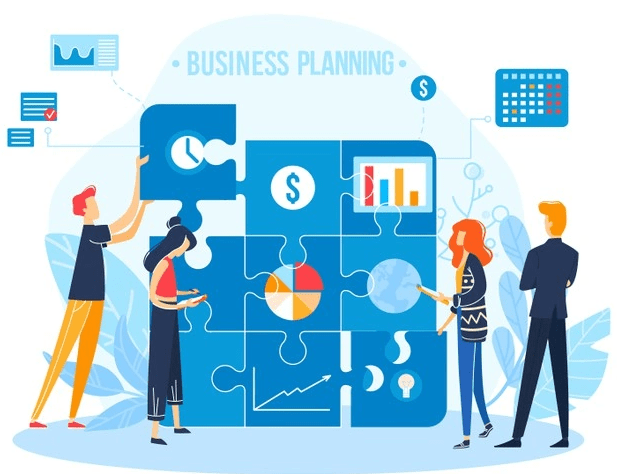 Here's the part you've been waiting for: the results that my Instagram profile has achieved the following and applying these strategies.
Let's start with the results related to the business. I realized that, with this kind of advertisement and content, posts are more appealing and our followers are more inclined to sign up for our events. This allows us to found new strategic partnerships, gain more visibility on the platform and discover interesting opportunities.
Regarding our readers, we have received many positive compliments, the number of followers has increased and clients and prospects want to connect with us. Besides, involving them with captions and quotes, they feel free to share with us their point of views and feedback, feeling part of our team.
And all this makes us happy and proud of our work!
Ok dear readers, we are at the end of the article.
Just another little tip always to remember before leaving you: as most of the things in our life, all the suggestions above mentioned are little pieces of a big puzzle and only together with other marketing channels and tools can really work and be successful.
___________________________________________________________________
Colours meanings: Which colour better represents your business?
Red: Attention-getting, warmth, power, passion, action. Red raises the blood pressure, and makes people hungry.
Yellow: Joyful, curiosity, happiness, warmth. Yellow is attention grabbing, and promotes happiness and warmth.
Orange: Affordable, creative, light-hearted, and youthful. Orange combines the effect of red and yellow, exciting, and may drive appetite.
Green: Healing, quiet, environmental, fresh. Green represents vitality and renewal, and is eco-friendly and soothing.
Blue: Calming, confidence, dignity, loyalty, trustworthiness. Blue is popular in government and medical companies for its authoritative appeal and ability to evoke success and security.
Purple: Expensive, nobility, regal, sophisticated, and spiritual. Purple is a blend of red and blue, and is viewed to have confidence and warmth.
Pink: Feminine, innocent, and gentle. Pink is often used to add female appeal, and represents innocence and delicateness.
White: Peace, purity, cleanliness. White shouldn't be underestimated.
Brown: Natural and earthy, rough, and utility. Brown is used to represent construction, and depth.
Black: Distinctive, serious, and authority. Black is sophisticated and classic, just like a clean-cut suit.
___________________________________________________________________
Bio of the author – Sara Grange, Marketing Manager
This article was written by Sara Grange, Marketing Manager of Francis Cooper.
She loves being creative and she has been managing Instagram for 9 years (here's her profile: Sara🍀 (@saragrange_) • Foto e video di Instagram).
Recently, she successfully rebranded Francis Cooper's profile.
If you'd like to contact her, please reach out to her vie LinkedIn: Sara Grange | LinkedIn