To raise your profile and profit
Our clients say one of the following things: "We do some marketing, but I'm not sure we do the right things." " We are stuck, we need fresh new ideas in our marketing." "We launch a new product, and need help with its marketing." 
We work with you on a step by step marketing strategy with a lot of new ideas. Then you either put it into practice inhouse, or we do it for you. To raise your profile and profit.
Find below a selection of our portfolio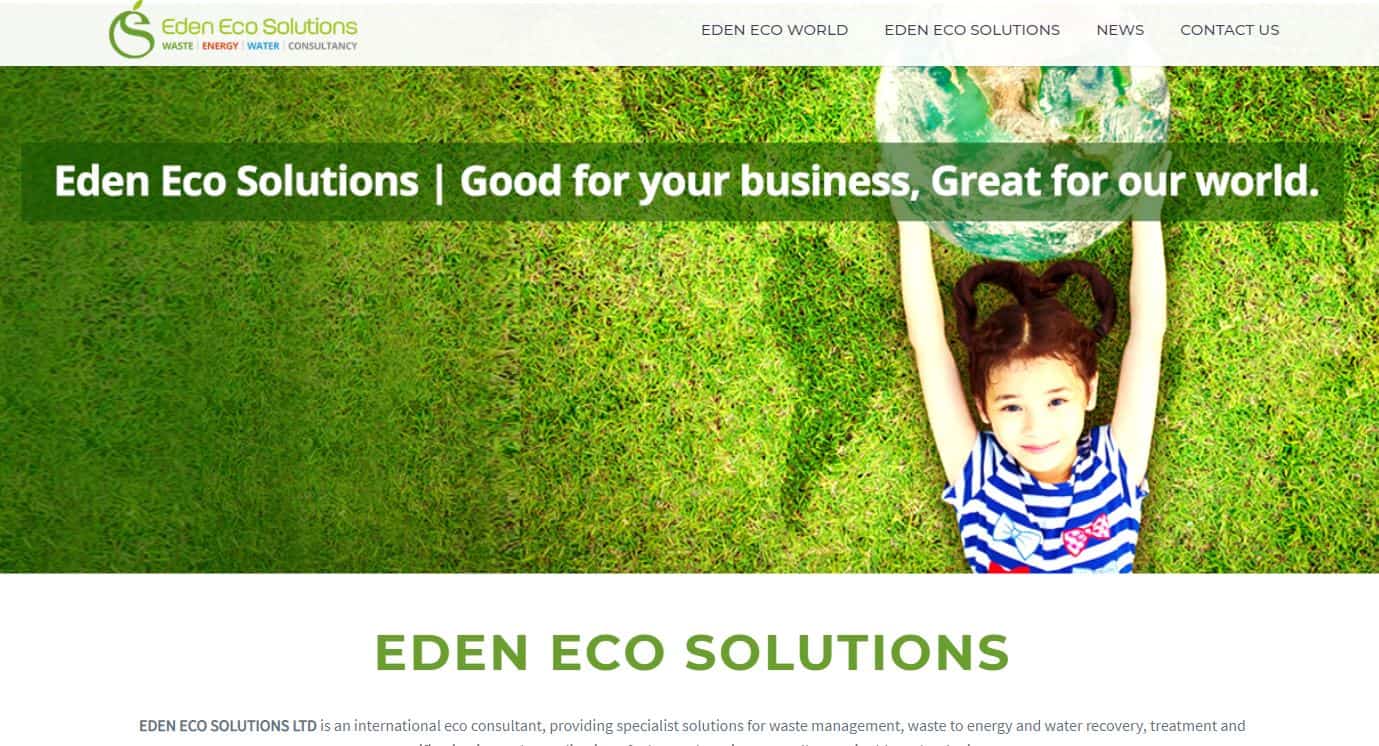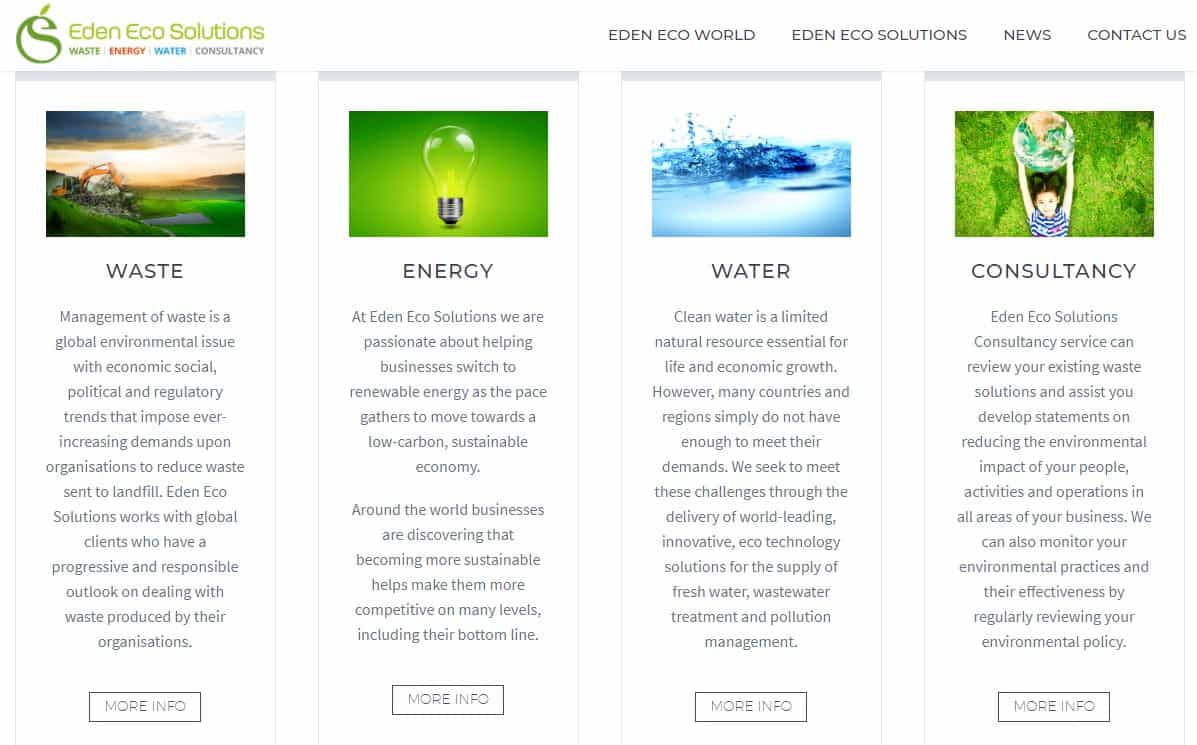 [Waste management] Eden Eco Solutions - Website, Case Studies, LinkedIn posts, Marketing communication, Press relations
We created the website content with the mission statement, visitor's journey, case studies and landing pages for the waste management company Eden Eco Solutions. They provide consultation for hotels on how to reduce their waste management costs and impact on the environment by switching to onsite waste management.
They communicate with investors and influential decision-makers. We provide ongoing communication to support their pitches, and generate new leads.
"Timea has already delivered above and beyond her brief and I will continue to work with her as an integral part of our business support team." – Larry Grant, CEO
[SAAS] JMS Secure Data - Sales page, Website content planning, writing, Lead gen, ads
Sales page for a SAAS company to generate leads for their software. We planned the visitor's journey, showcased some styles to match the client's requirements.
The aim was to create a very easy-to-understand, clear message that makes the visitor sign up. We briefed the designer, wrote the copy, tested functionality and set up the ads strategy, while the client could be hands-off.
"Timea produced some brilliant work and really understood the company's new strategic approach. I am extremely happy with the result of our new website." – Marlon Johnson, Director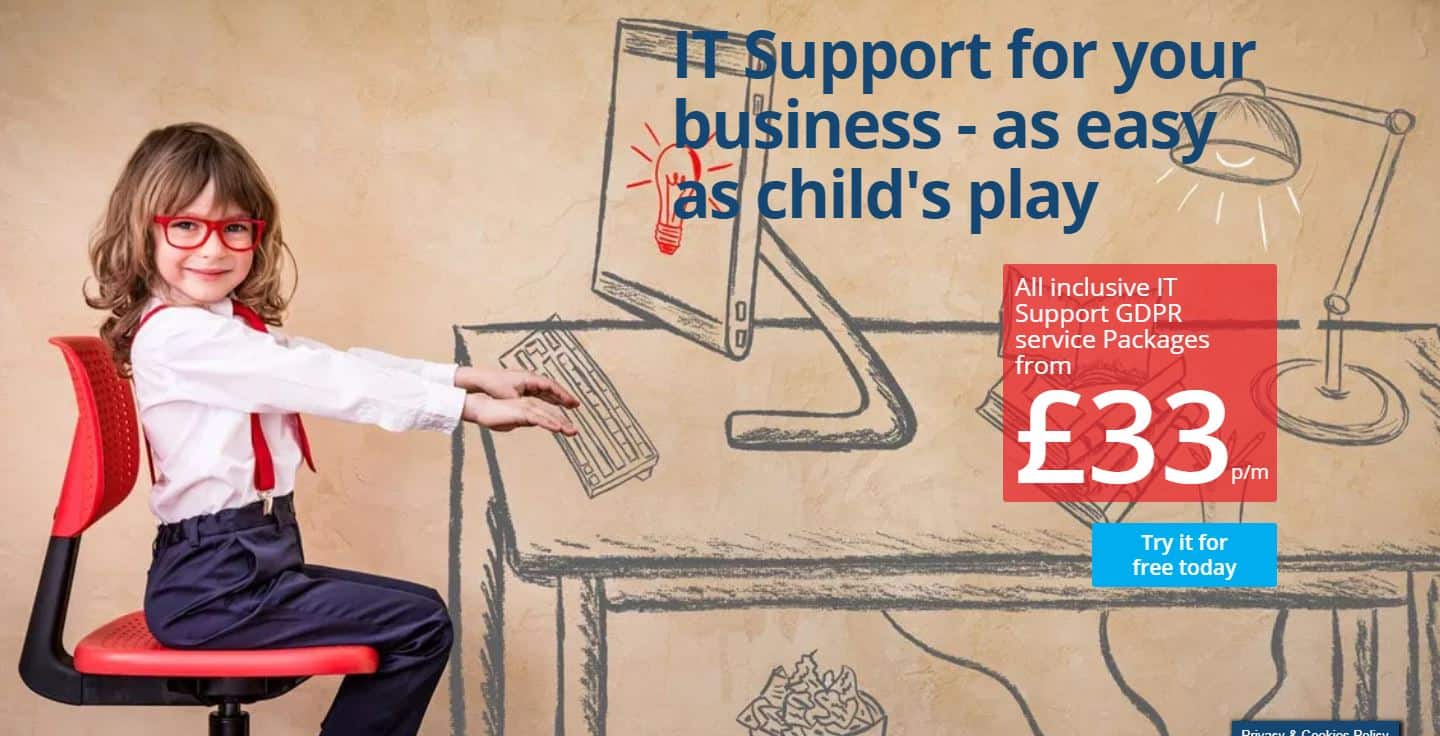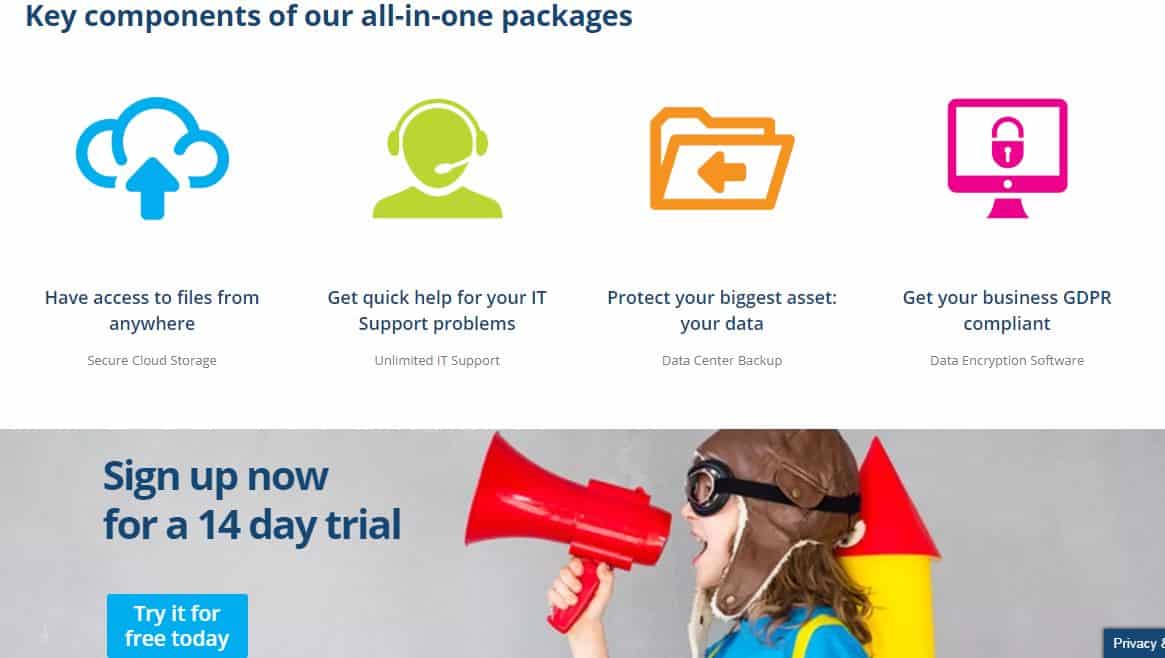 [Finance] Aegon Insurance - Planning and running all the digital marketing activities and PR
We were responsible for a database of 800,000 prospects, generating and nurturing leads and converting them to clients.
We carried out the whole marketing activities: planning and writing sales pages, email marketing, magazine, blog and press coverage. We used all digital tools, tracked and measured everything and sold thousands of insurance policies.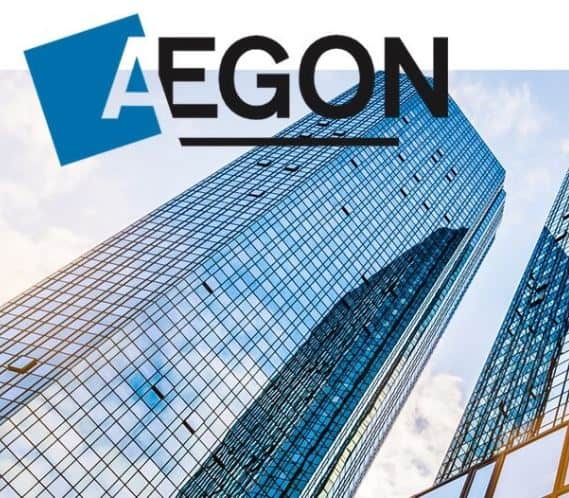 [Finance] Erste Investment - Planning and running all the digital marketing activities and PR
Being responsible for the investment branch of Erste Bank, we had the task of growing the number of low-cost online investors, and that of the high profile ones.
We carried out the whole marketing activities: planning and writing sales pages, email marketing, magazine, event marketing. We used all digital tools, ads, tracked and measured everything exceeded all KPIs plus won industry awards.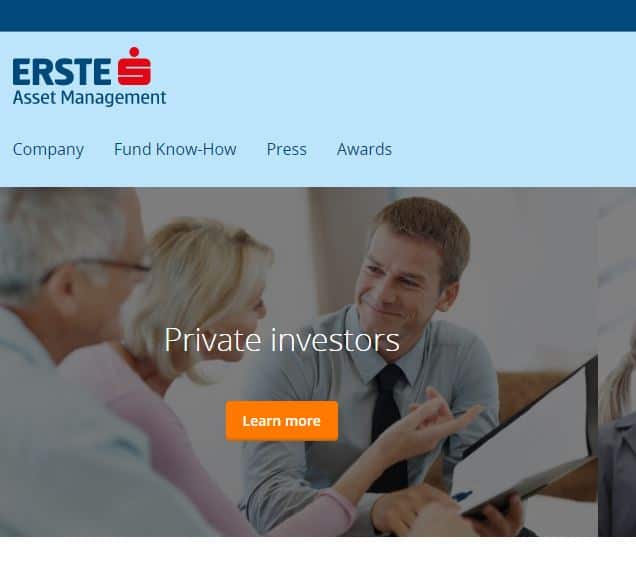 [Finance] Born&Co - website, content, strategy
An established accountancy firm in the city led by a family of more generations.
We had to take the firm to the 21st century while keeping an emphasis on their long tradition.
We created content, whitepapers, and a regular newsletter to their audience.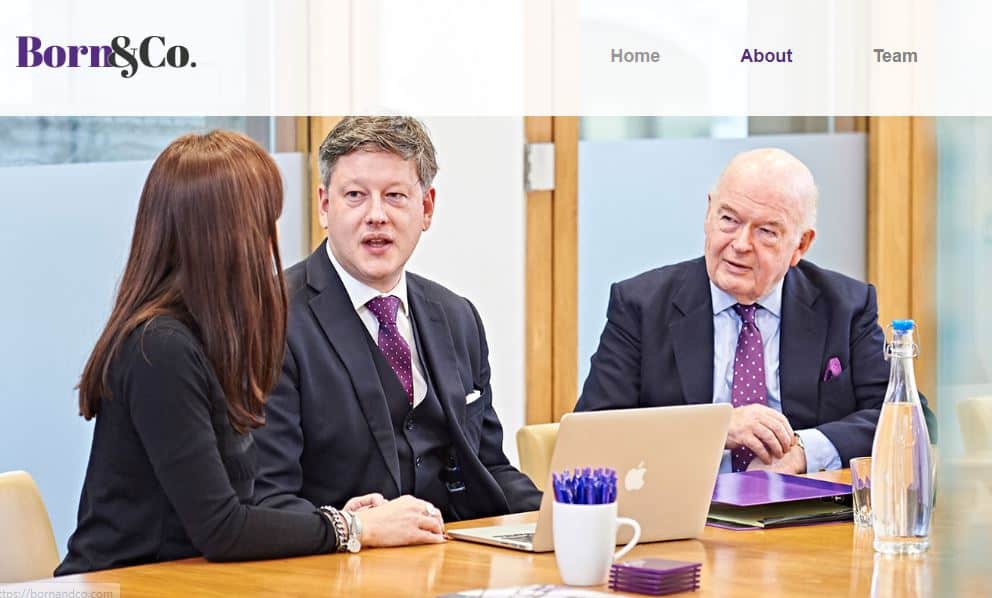 [Finance] Bluepath - strategy workshop, website content, story
A family run bookkeeping firm who wanted to send a much clearer message on what they do.
We had a workshop with them to find out the niche and the message and made sure that their versatile offering is clear on the website.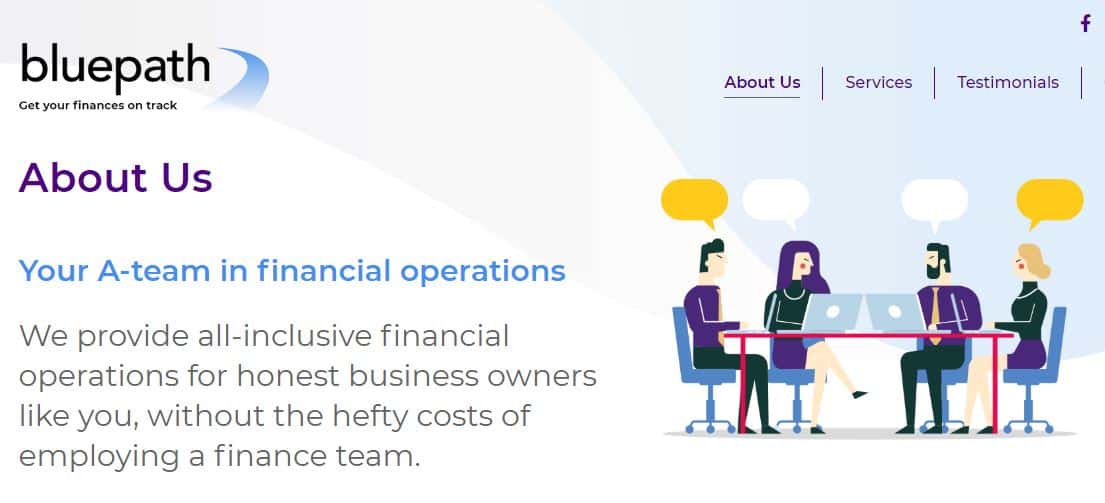 [Publishing] Trusted Media Brands - Creating, testing and running marketing communication campaigns
We planned the communication flow for the whole sales funnel from acquisition to a loyal client base. Created, tested and rolled out direct mail promotion campaigns. Launched creative departments in new countries in Europe.
"Timea demonstrates a healthy lack of ego, which is important because nothing kills good creative and free-flow of ideas more than creative competition. I've run workshops with Timea and find her to be an excellent instructor who recognizes good ideas and potential in people, in opportunities, in marketing and promotion strategy." – Diane Curry, Global Creative Director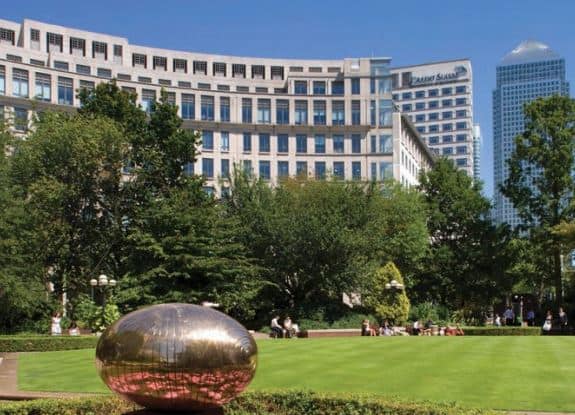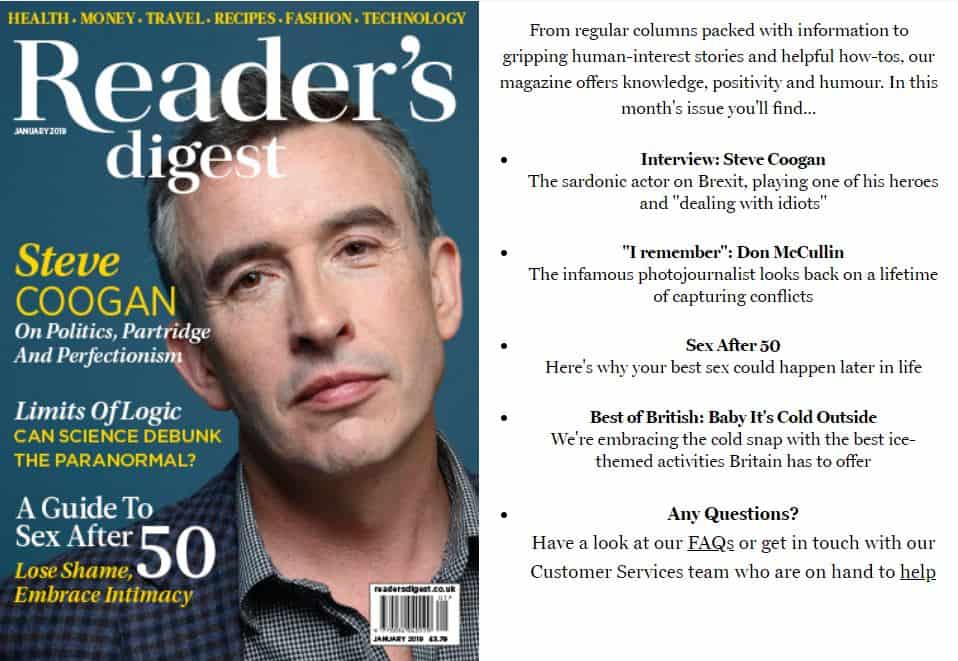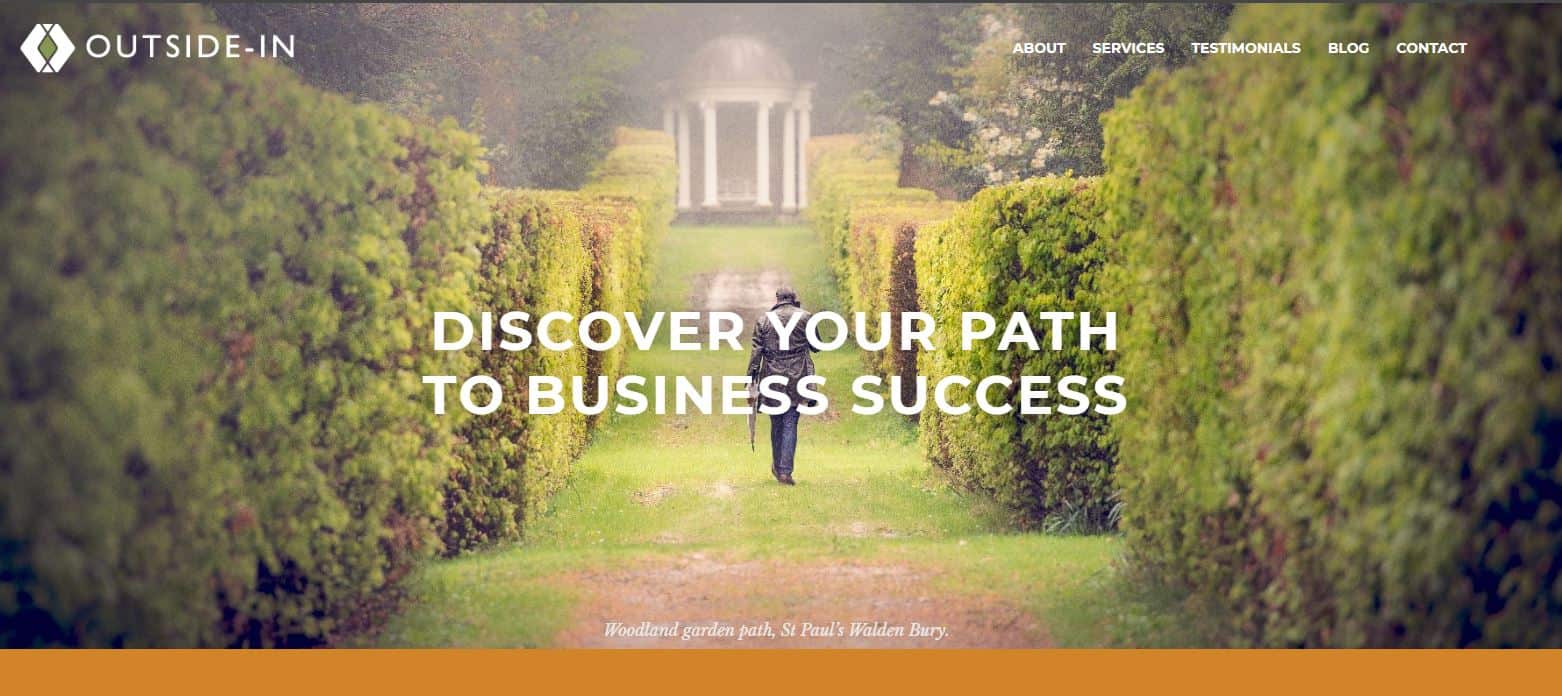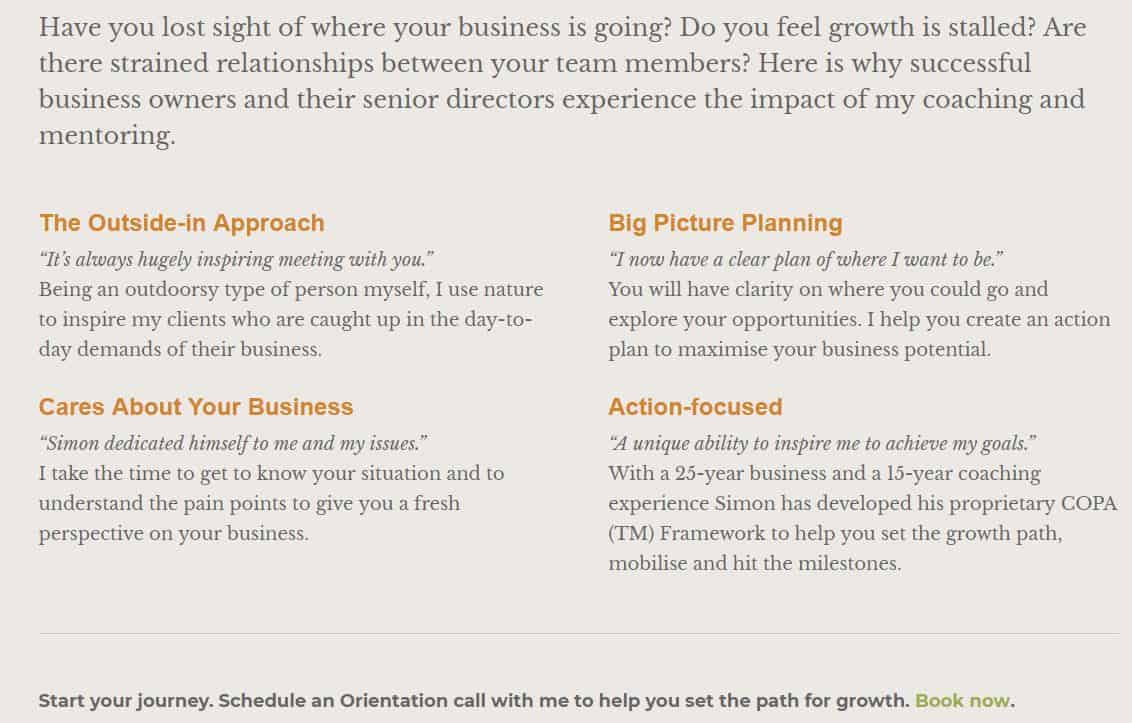 [Business coaching] Outside in - Website content, Brand story
As an associate partner of the brand design agency Somer Design, we planned and created the visitor's journey, brand story and content of the website to make the client stand out in a competitive market.
 "Timea drew upon the client's approach to coaching and success stories to create a customer journey that flowed seamlessly across the whole site. It is engaging, personal and thought-provoking, and I have no doubt that it will make the reader sit up and take action." – Caroline Somer, CEO of Somer Design
[Construction] SDA London Build - Content Marketing: planning and writing blog articles based on their goals
As an associate partner of the brand design agency Somer Design, we did content marketing for a refurbishment and renovation company based in London to establish their expert status in the industry and generate leads.
We researched competitors, looked at the reviews they received from clients, and the photos of their projects to come up with intriguing ideas.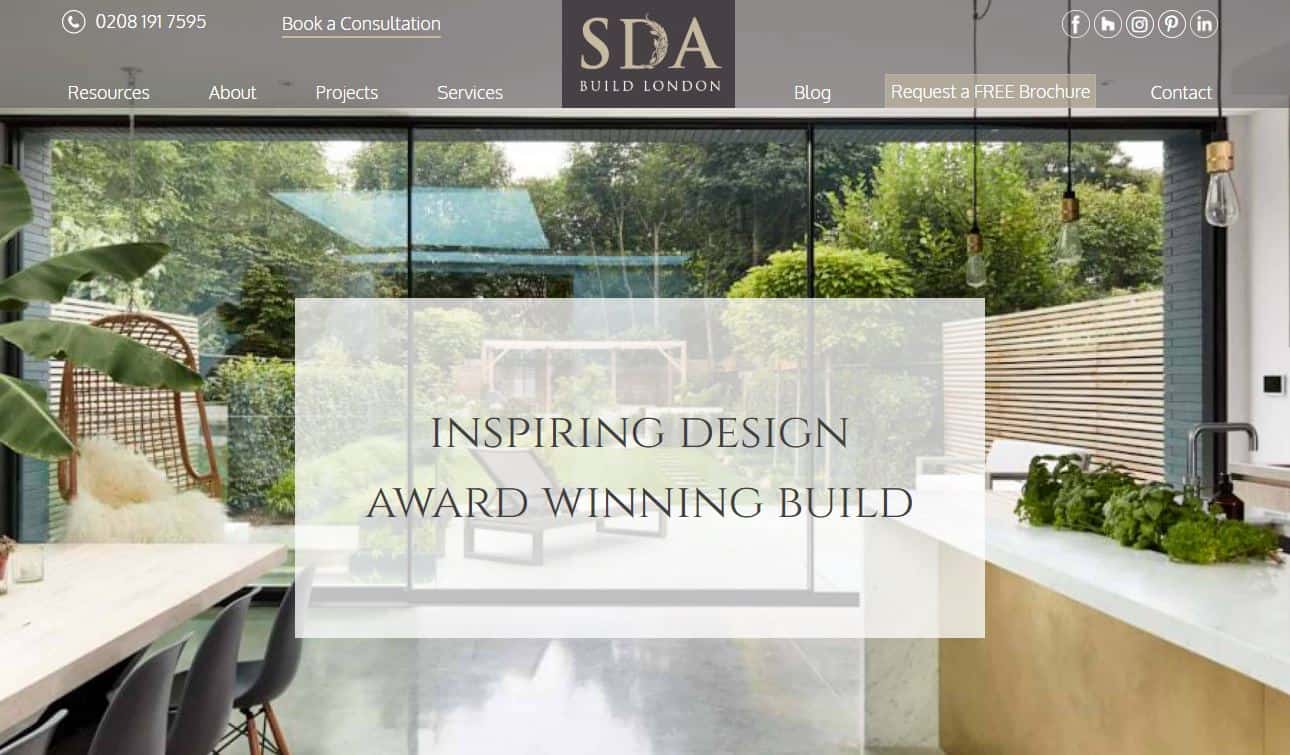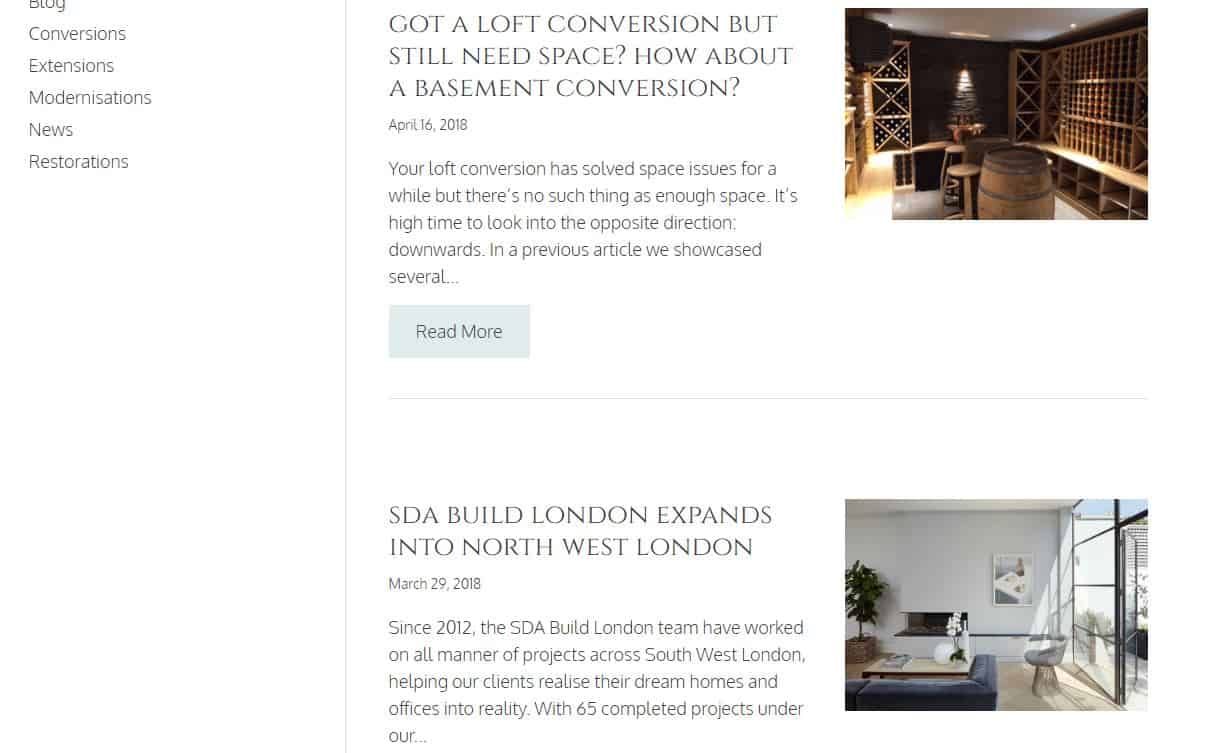 [Architect] OmniDe++ - event communication
OmniDe opened a showroom with monthly exhibitions and events. We're involved in planning and implementing communication to promote these to the audience, local and national press.
We're in touch with the artists, find out the story behind the exhibition, and arrange coverage in the press, influencers and social media.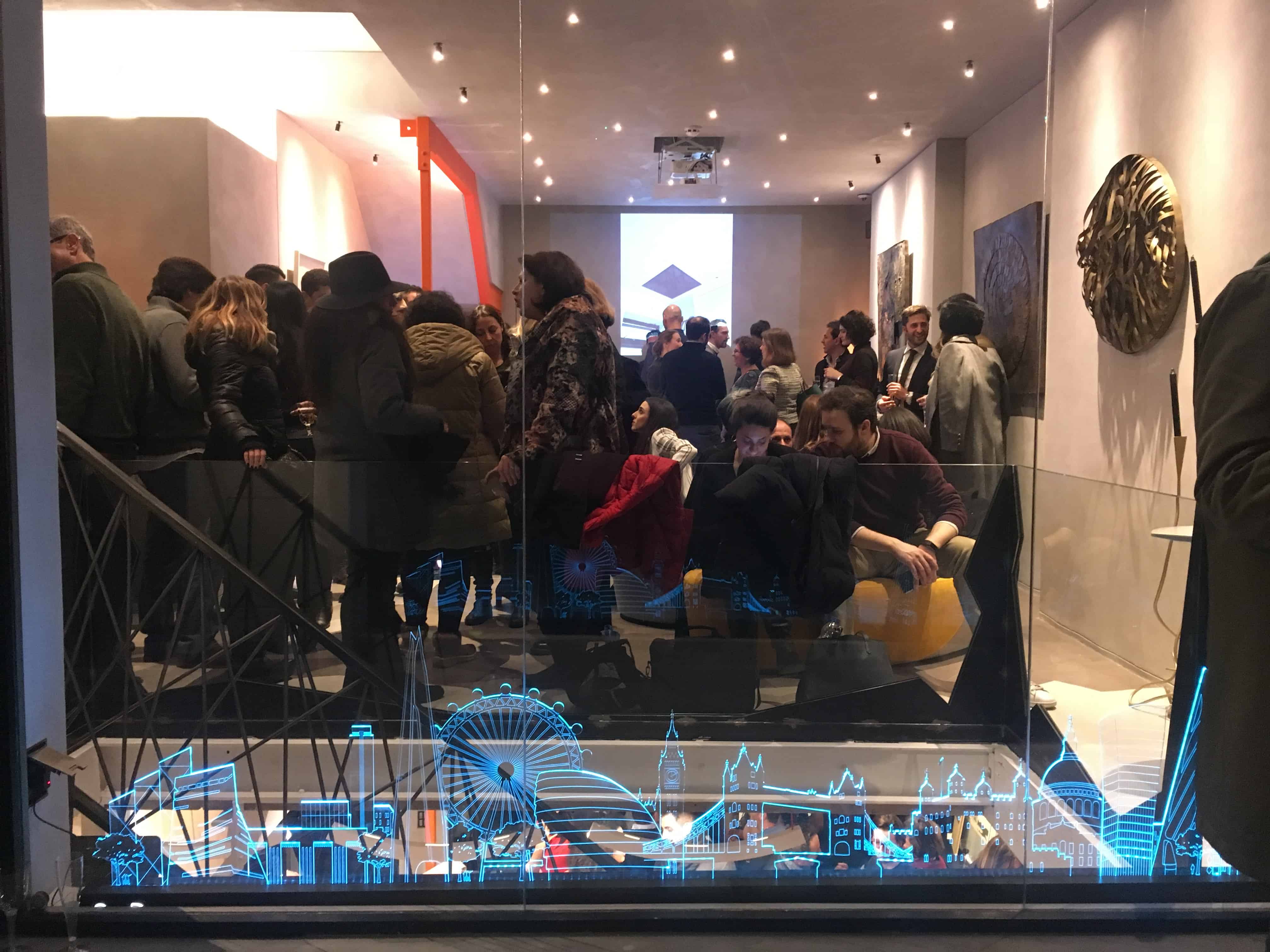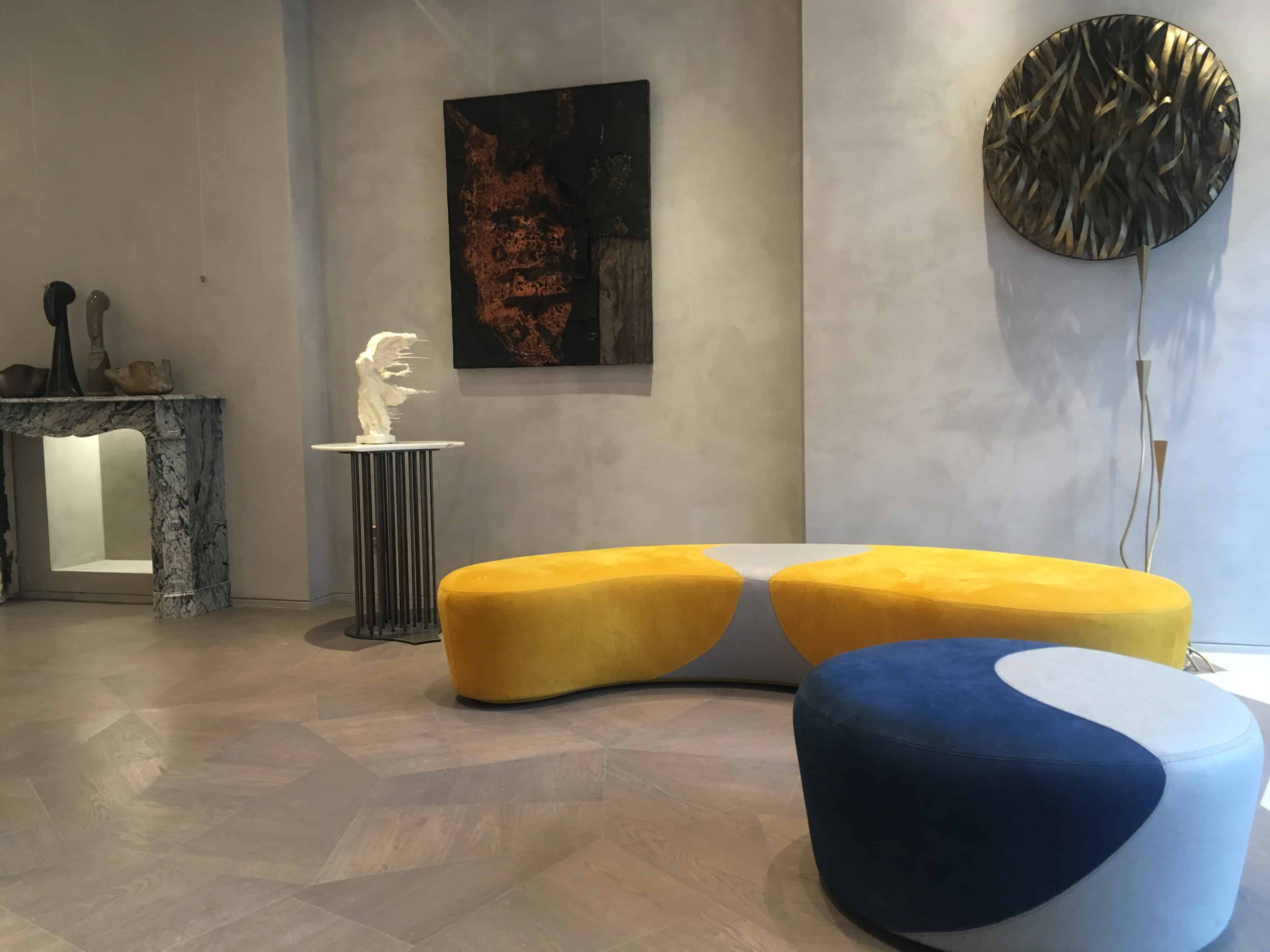 [Architect] State Studio - raising the profile in social media
They wanted to stand out and have their own voice. We researched their projects, how they work, looked at their why.
Then we planned content for social media (50+ ideas) to make sure we reinforce the main messages and show their unique profile.
We trained the team to implement the plan themselves with regular follow-ups.
Our planned stories often trended on social media.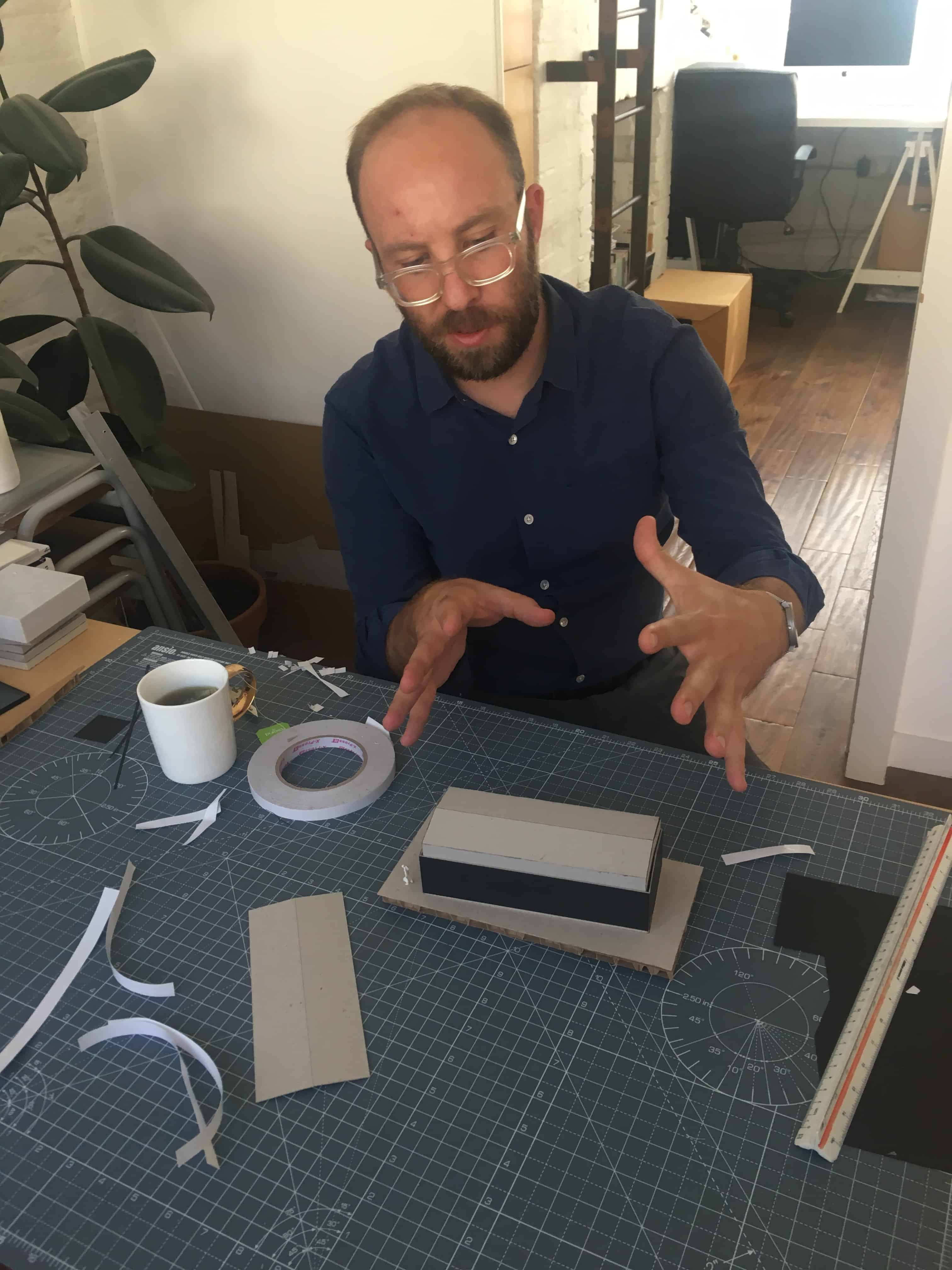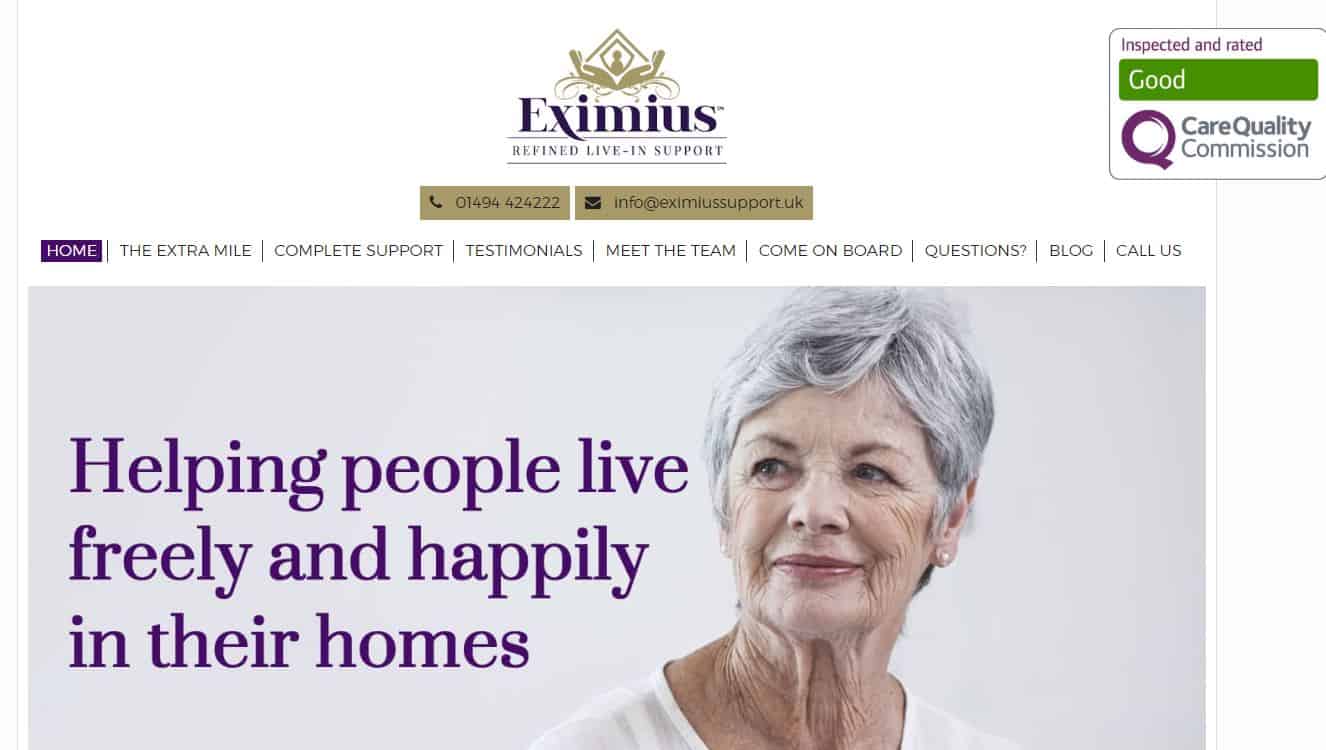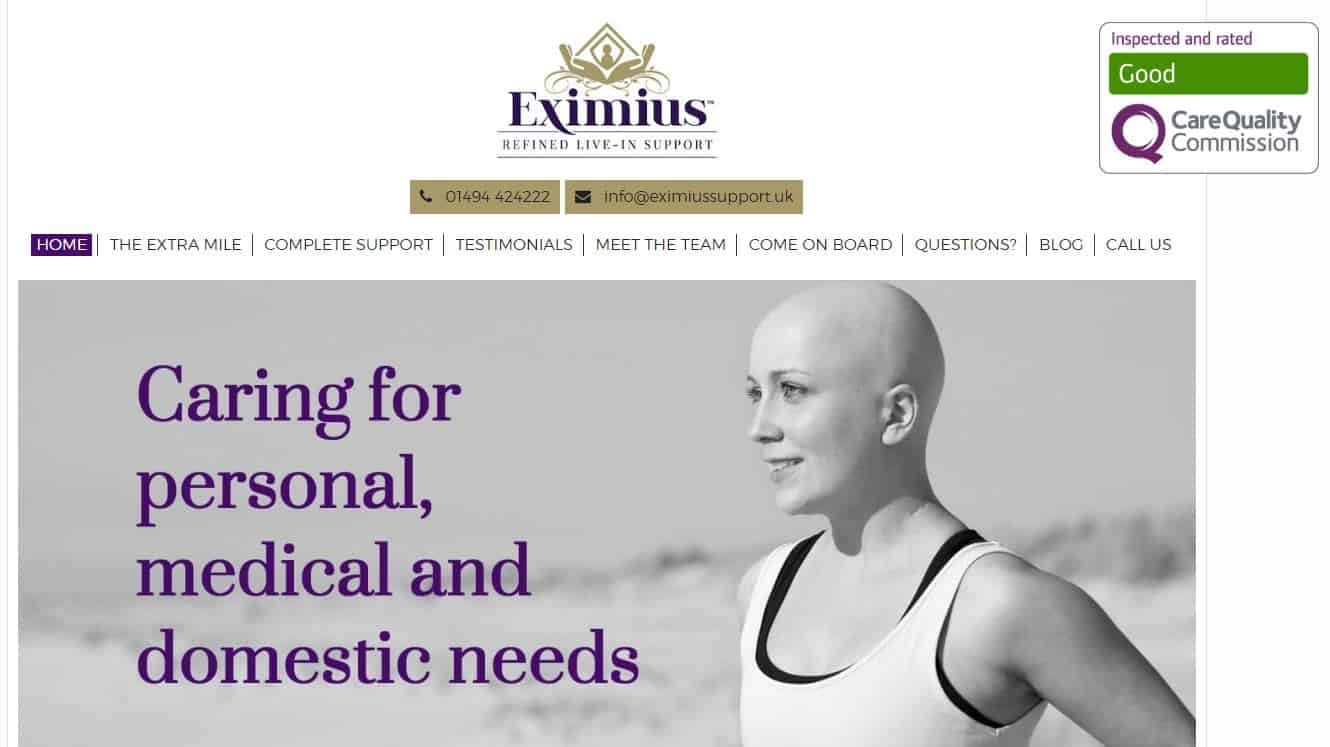 [Care] Eximius Live-in Care - Buyer persona profiling, Lead generation
Eximius is specialised in refined live-in care for elderly people and patients recovering from an illness. We identified the various target groups and personas and created several versions of the lead generation emails, pitches and sales communication.
 "Not only has Timea absorbed what we do, but she made sure the communication keeps the readers' attention and highlights our USPs. She also adapted it to our various client groups." – Kate Hetzel, Managing Director
[Event] TEDxRotherhithe - Event planning, Content curation, Event promotion and management, Press coverage
As the license holder and event organiser of the event, we planned the program, invited and trained speakers, sourced the venue, created all promotion materials, recruited, managed a team and landed press coverages.
It was a paid event, we had a full house using digital marketing, and awesome feedback from the speakers and the audience.
"Through a diverse range of speakers, Timea curated an exciting and provocative mix of minds. I look forward to attending the next event that Timea organises – my ticket is already booked! " – Dillan Gandhi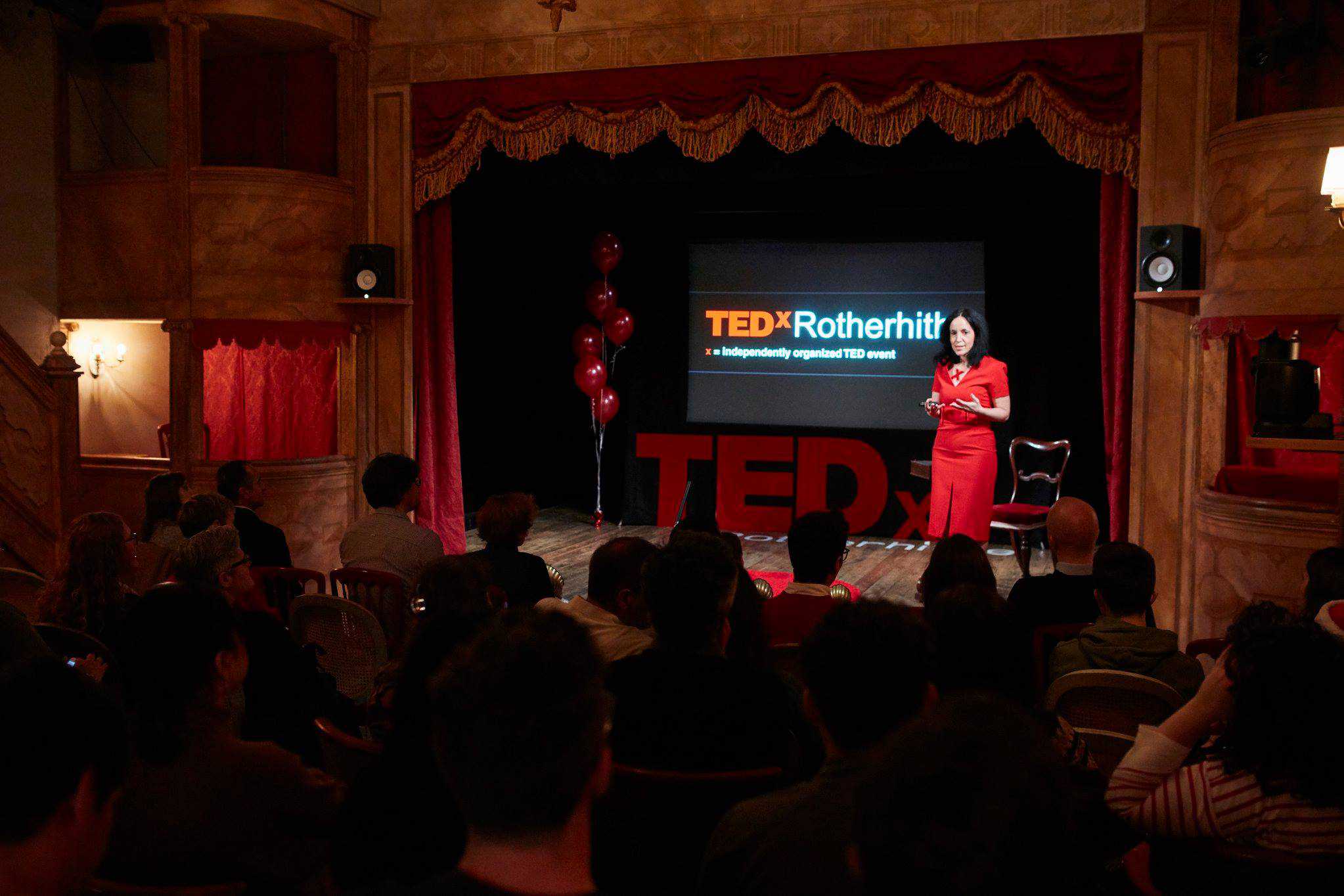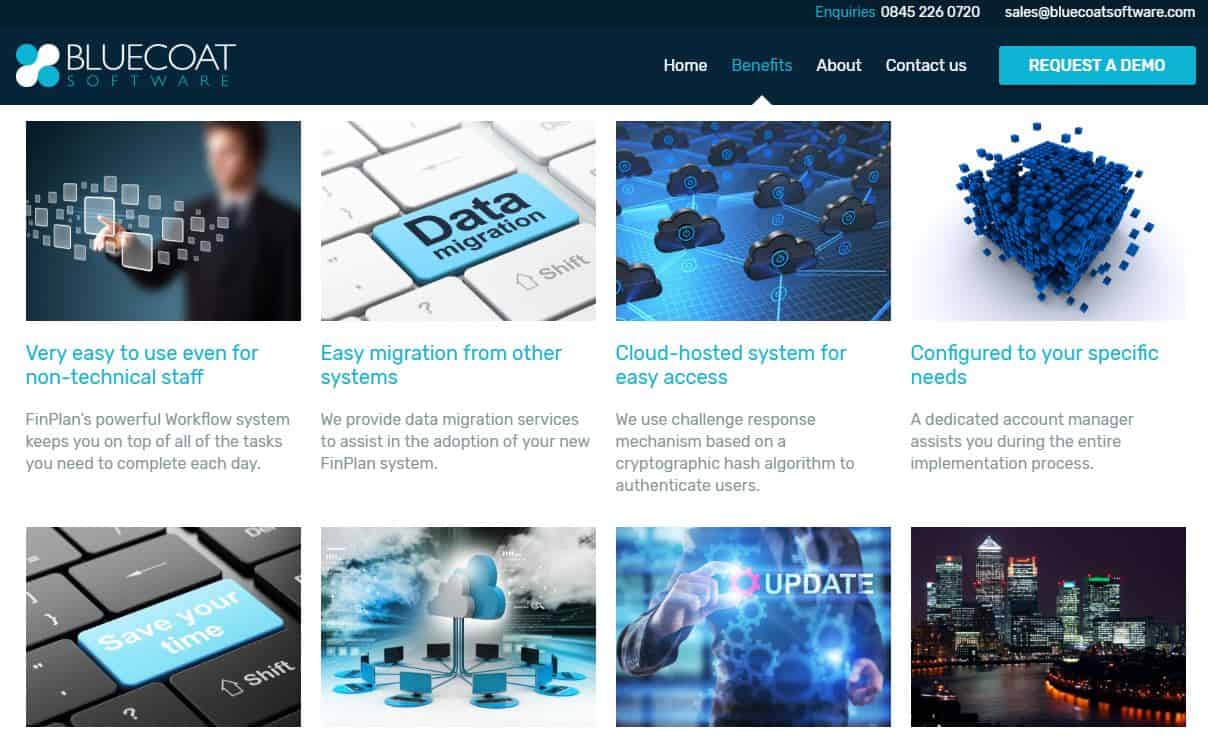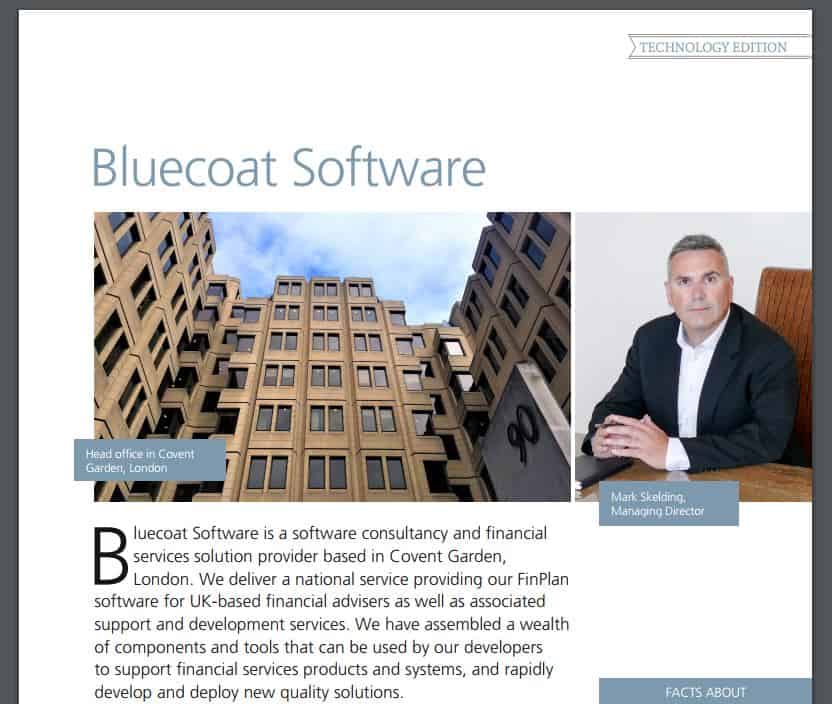 [Software] Bluecoat Software - Marketing Communication, Website content, Lead gen, Press coverage
We worked on the branding and communication of Bluecoat Software. They provide a practice management software for financial advisers and mortgage brokers. We planned their website, prepared PR articles, interviews, blog posts and fact sheets, and secured a four-page coverage in The Parliamentary Review.
"Timea created a lead generating website from scratch. I was impressed by the thoroughness of their work and the amount of research they carried out. I am very pleased with the results we have now."
– Mark Skelding, Managing Director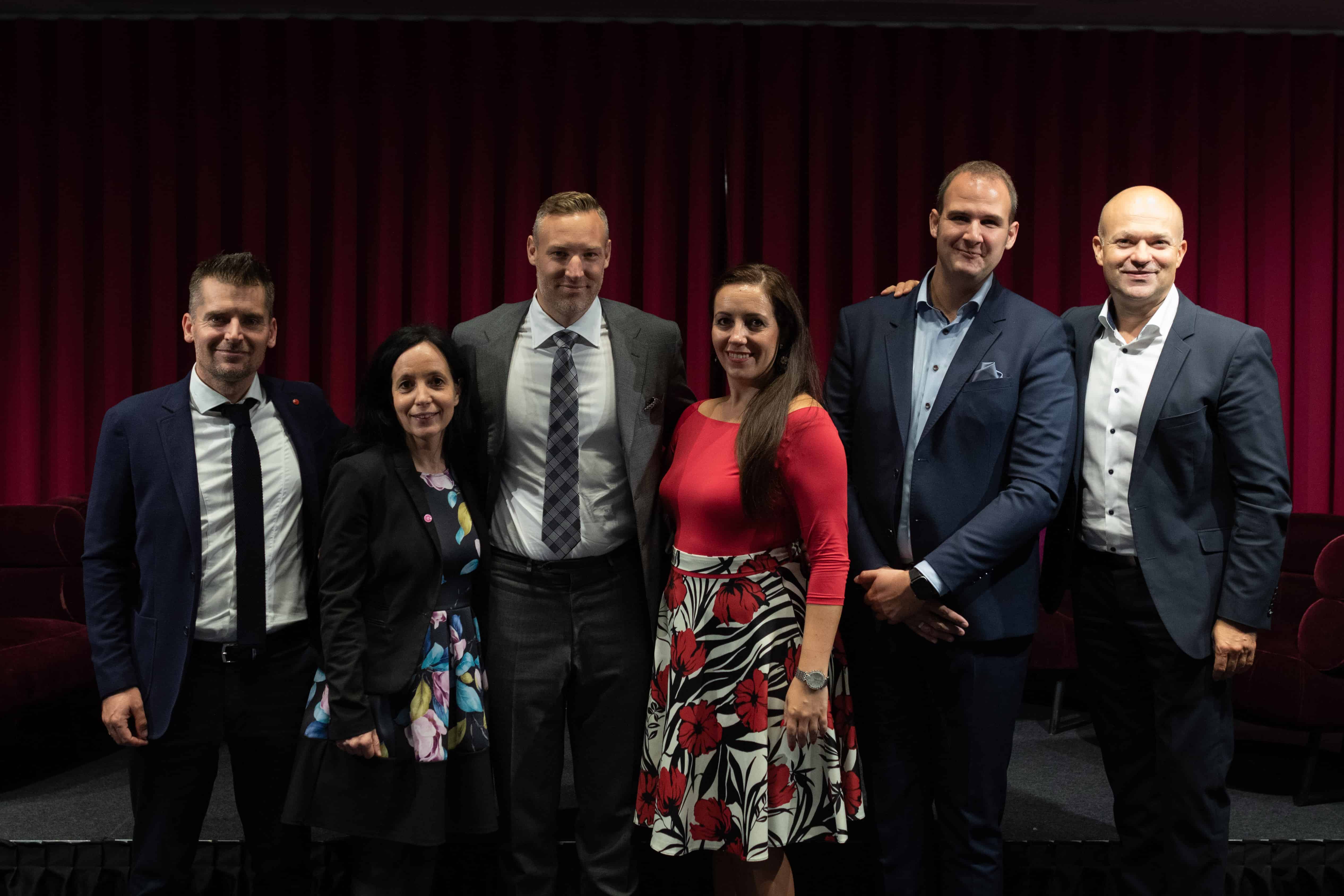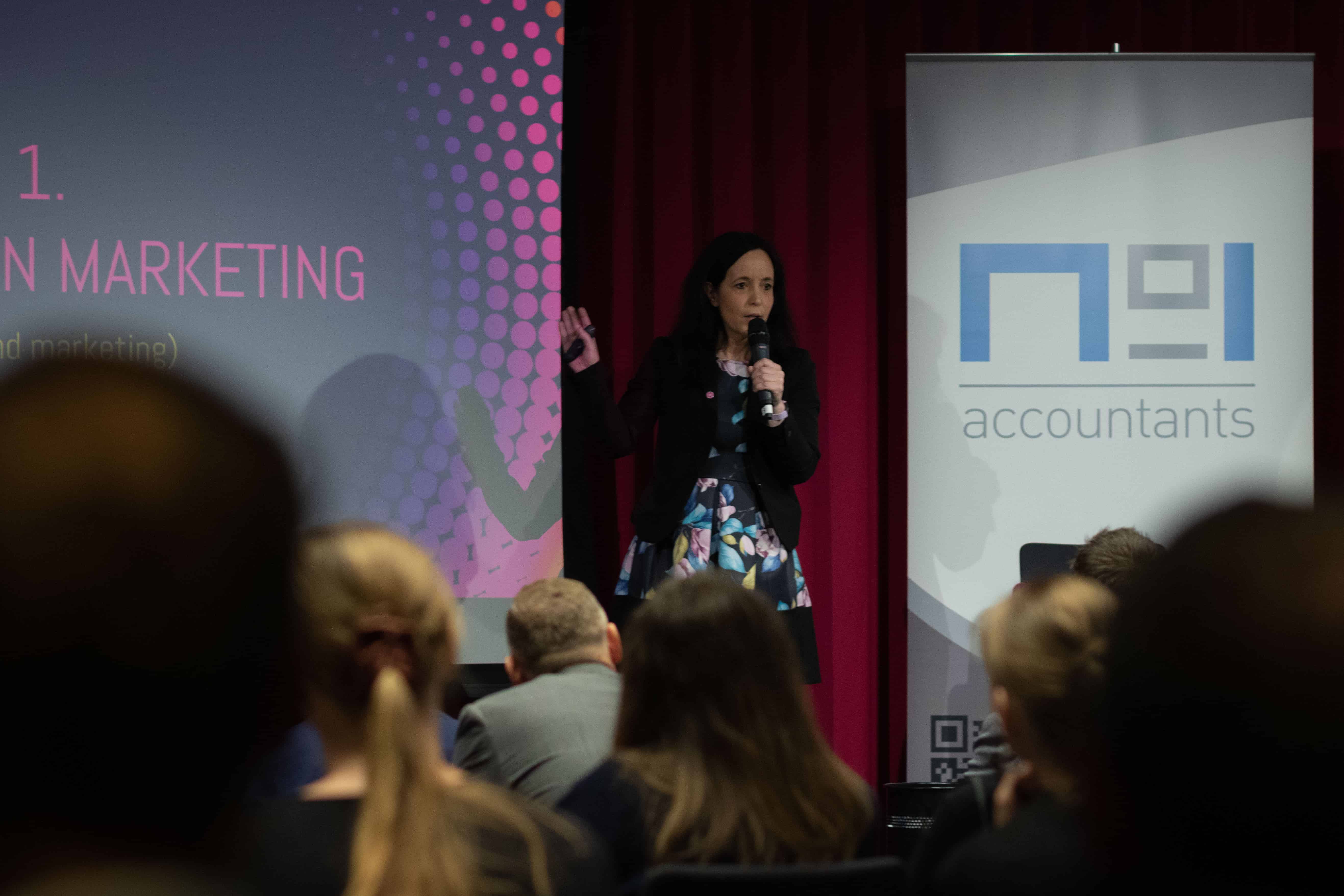 [Event]Change the Game Conference
We organised a business conference for No1Accountants, which was held in the prestigious Sea Containers at Waterloo.
The theme was long term business success. Speakers included accountants, financial planner, change management coach, marketer, and exit strategist.
The keynote presentations were followed by a workshop and panel discussions where the audience was involved.
We created the theme, the whole communication, content creation. The conference was a sell-out, and 100% of attendees said they would come to the next one.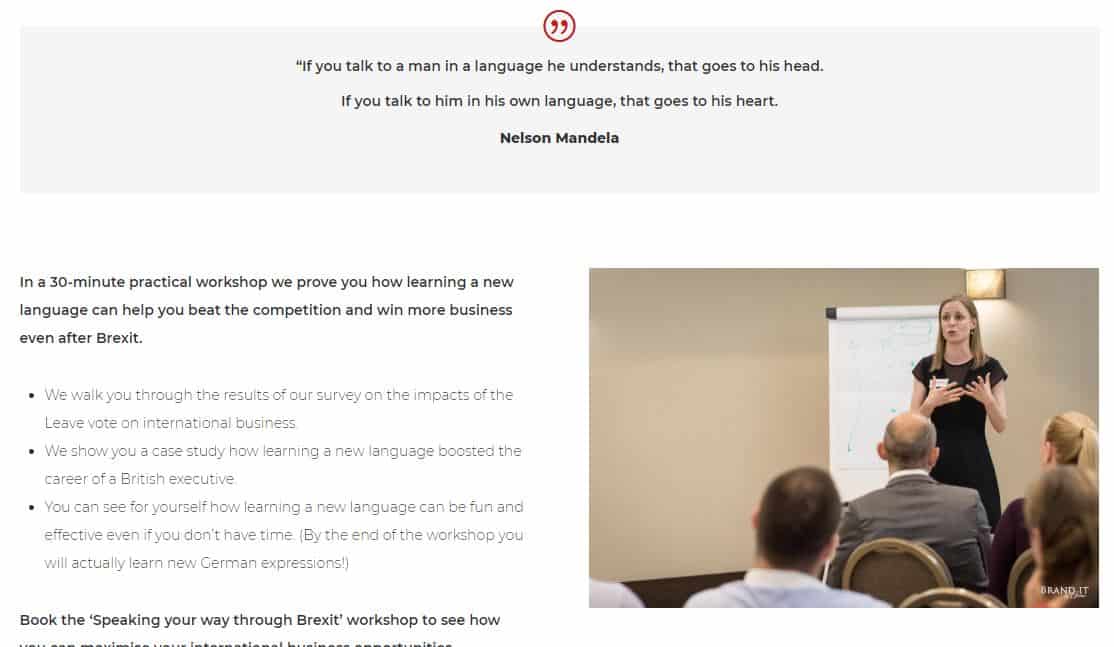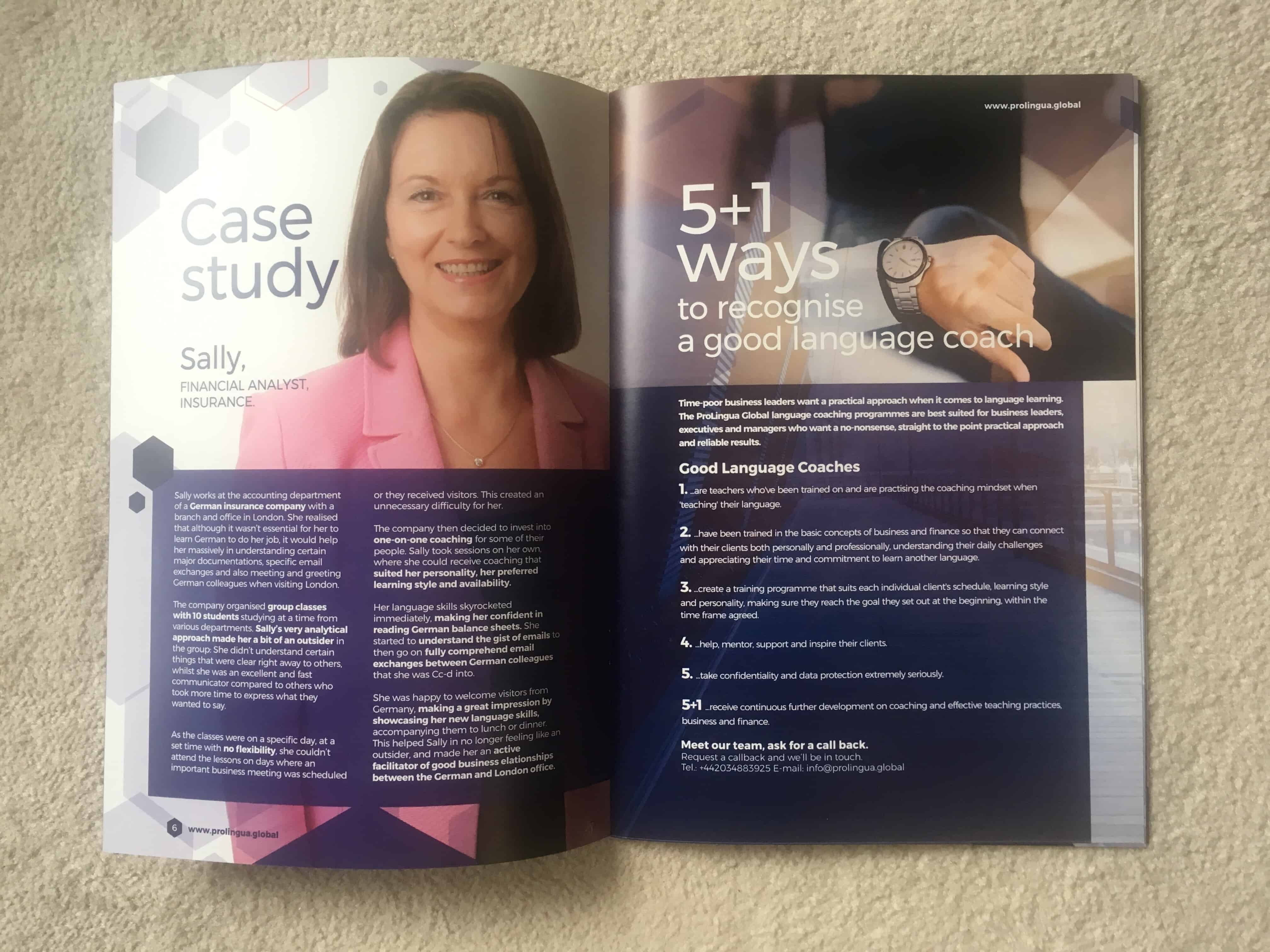 [Education] ProLingua Global - Visitor's Journey, Website content planning and writing, Lead generating sales page, Magazine content
ProLingua offer financial services executives one-to-one language coaching so that they can be competitive in global markets.
We planned their new website content from scratch, wrote content, and prepared a sales page for their lead generating workshop.
Instead of a product brochure, we created a magazine containing case studies, interviews and how-to articles.
"Clients love the magazine, it's easier to pitch our services with that." – Gabriella Ferenczi, Managing Director
[SAAS] SchoolScreener - Marketing audit, Buyer persona review, Marketing strategy
SchoolScreener is an easy-to-use software that helps child vision and hearing screening in schools. We worked closely with the Chief Operation Officer to review the ongoing marketing activity – blog, website, email marketing – and to introduce a measuring and tracking system for them.
We also planned a marketing strategy for them to launch other markets, like the US and Australia.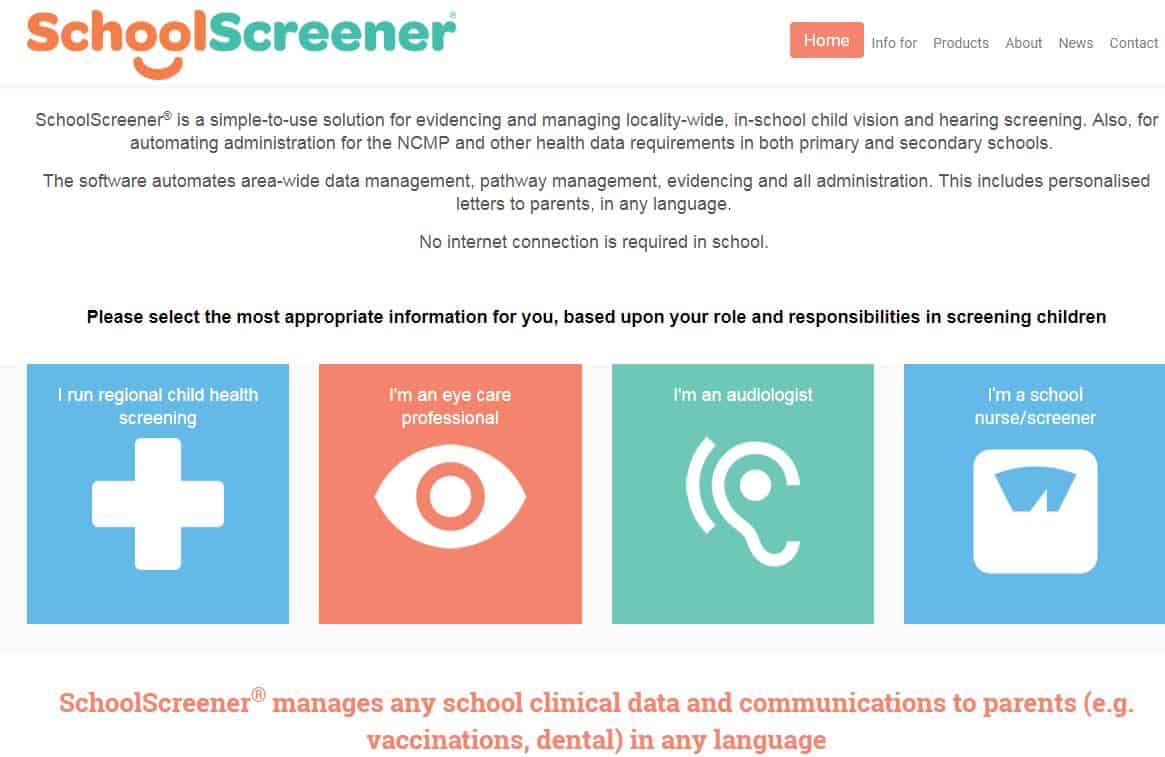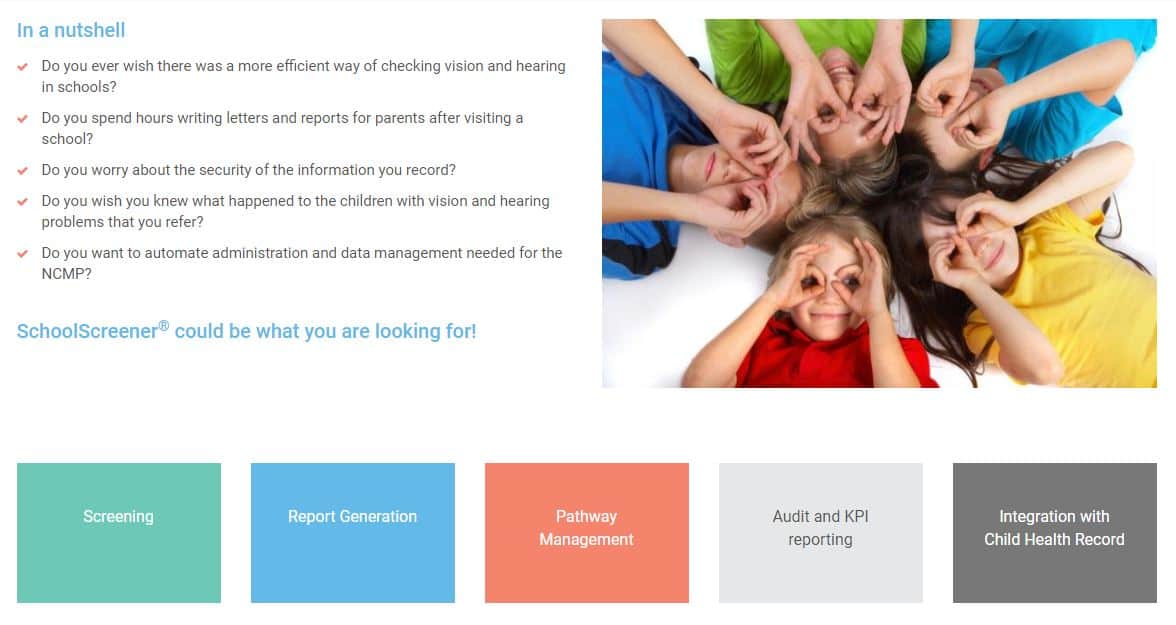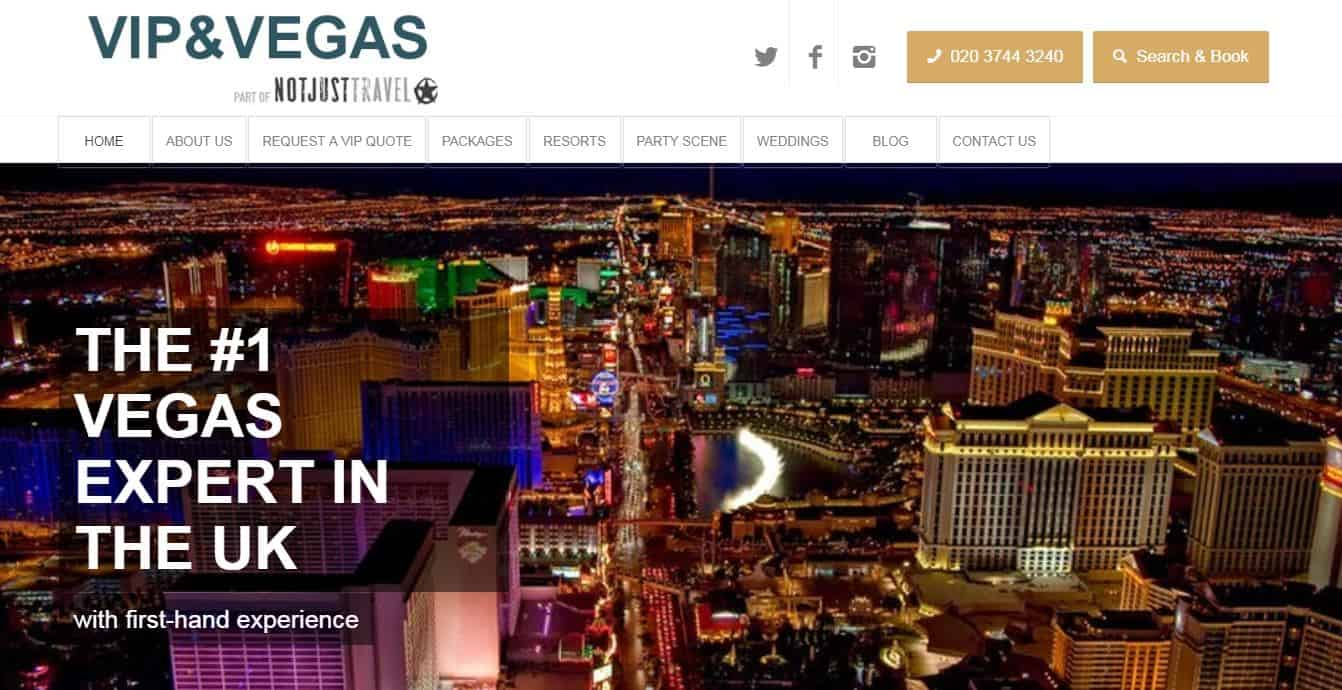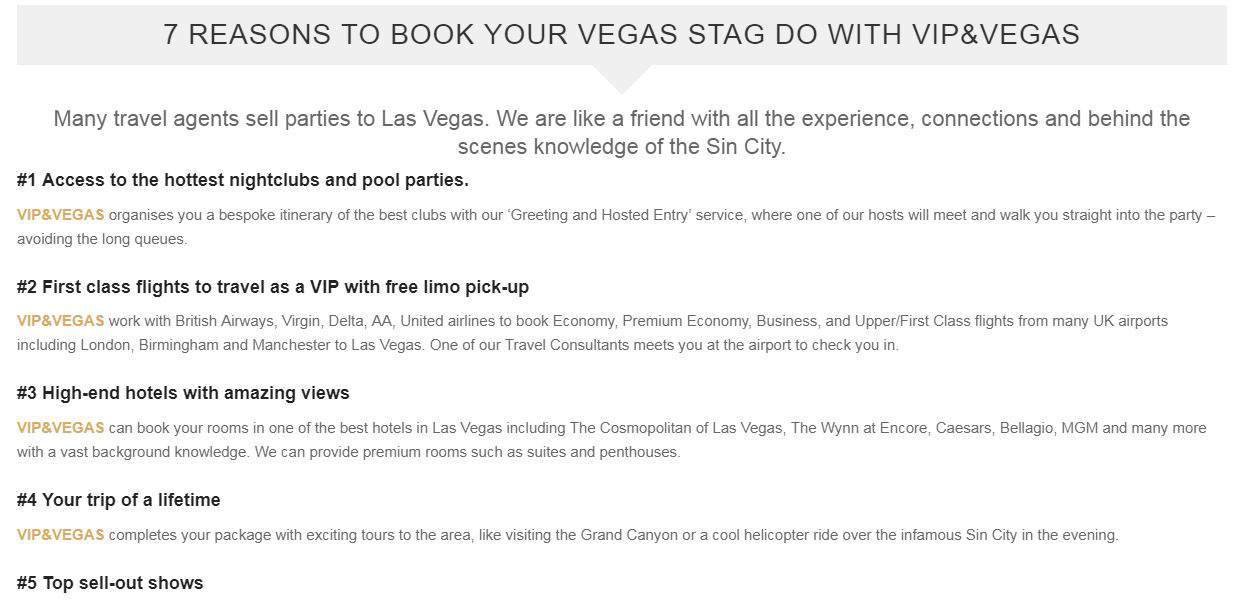 [Travel] VIP&Vegas - Visitor's Journey, Website content planning and writing, Lead generating sales page, WordPress content management
VIP&Vegas are a UK travel consultancy who specialise in organising stag dos to Vegas with VIP entry to clubs with a bespoke service.
As the owner often visits Vegas and has first-hand experience, we wanted to make sure he comes across as the #1 Vegas consultant in the UK.
We put the VIP experience in the spotlight as the guys can pass the long queues and enjoy their reserved table with bottle service.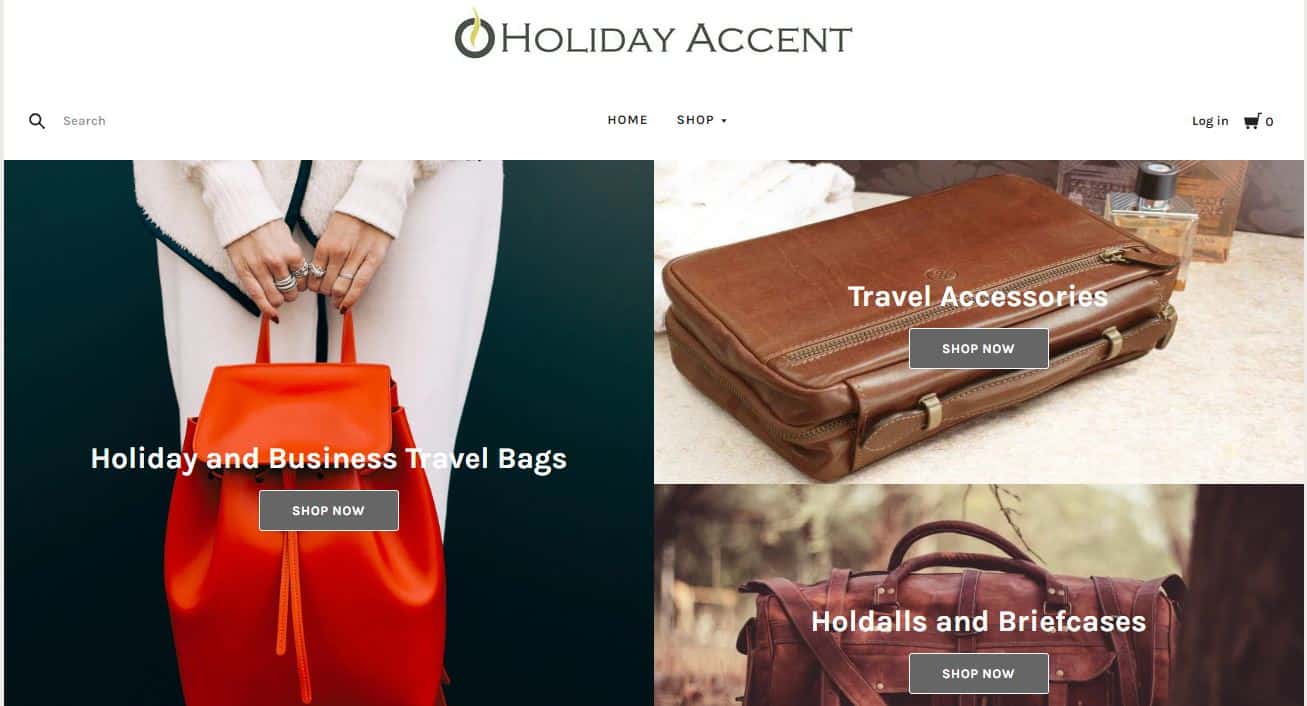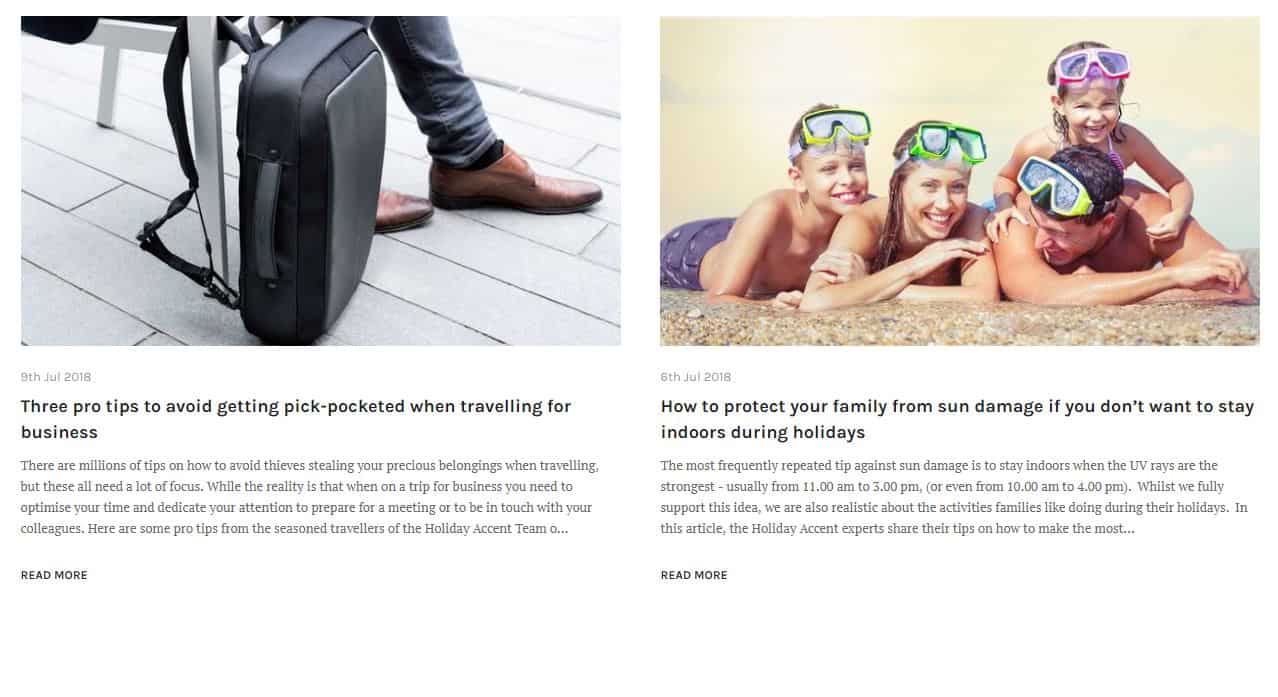 [Travel] Holiday Accent - Brand Story and Mission research and writing, Blog posts planning and writing
Holiday Accent are a one-stop shop for stylish and functional travel accessories from luggage sets to bag organisers and much more. They needed a brand story to show their mission, and blog posts to support their webshop.
"They produced what I envisaged – in fact, exceeding my expectations. I would whole-heartedly recommend Content Bonum and Timea, for understanding the client's requirements, researching the topic, and delivering everything on time." – Barbara McLeish, Founding Director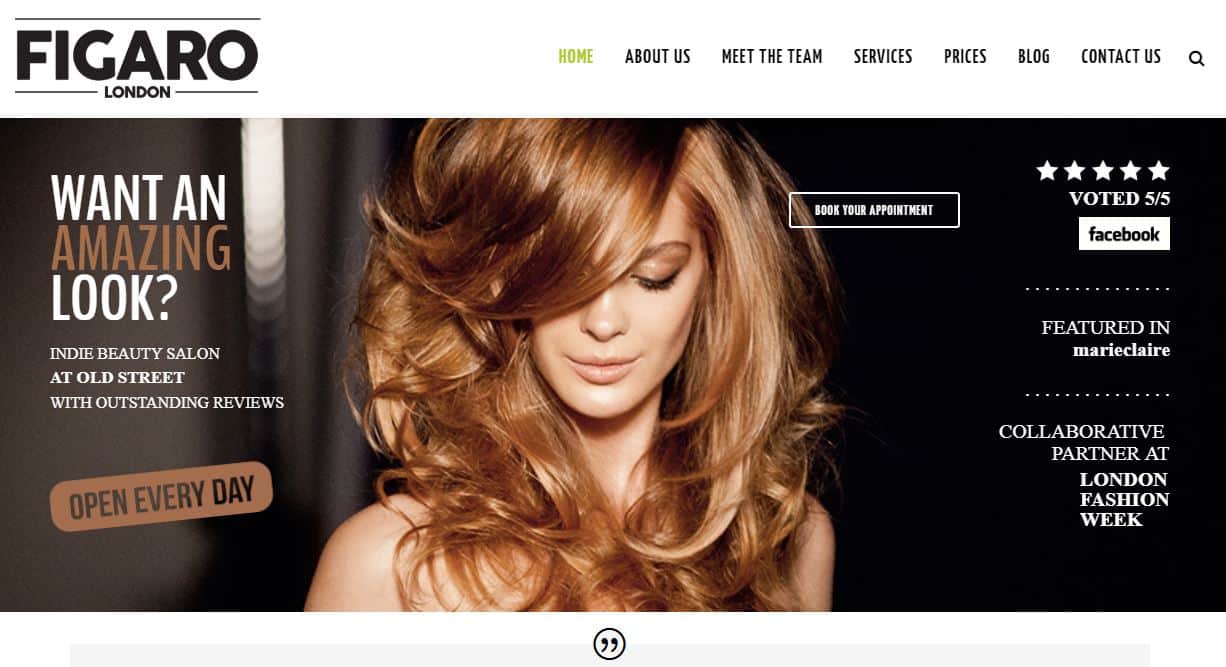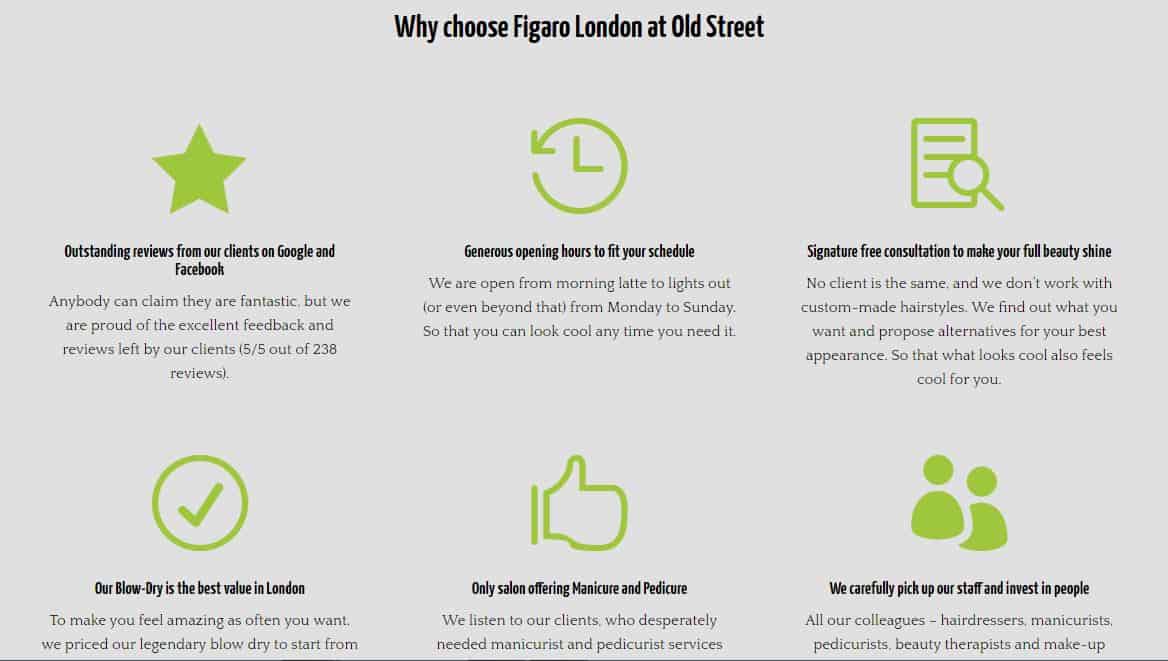 [Beauty] Figaro London - Marketing communication strategy and implementation
We created and implemented the marketing communication (website content, brochures, coupons, shop window, stop sign) for Figaro London, an indie beauty salon in the tech city at Old Street. We went to the salon, met the team and the clients to find out USPs and made sure we use an informal still professional style their audience appreciates. We highlighted the number of positive reviews on their social platforms.
"Clients stop by the salon noticing our new shop window and say how cool it is!" – Viktor Ferenczi, Managing Director
"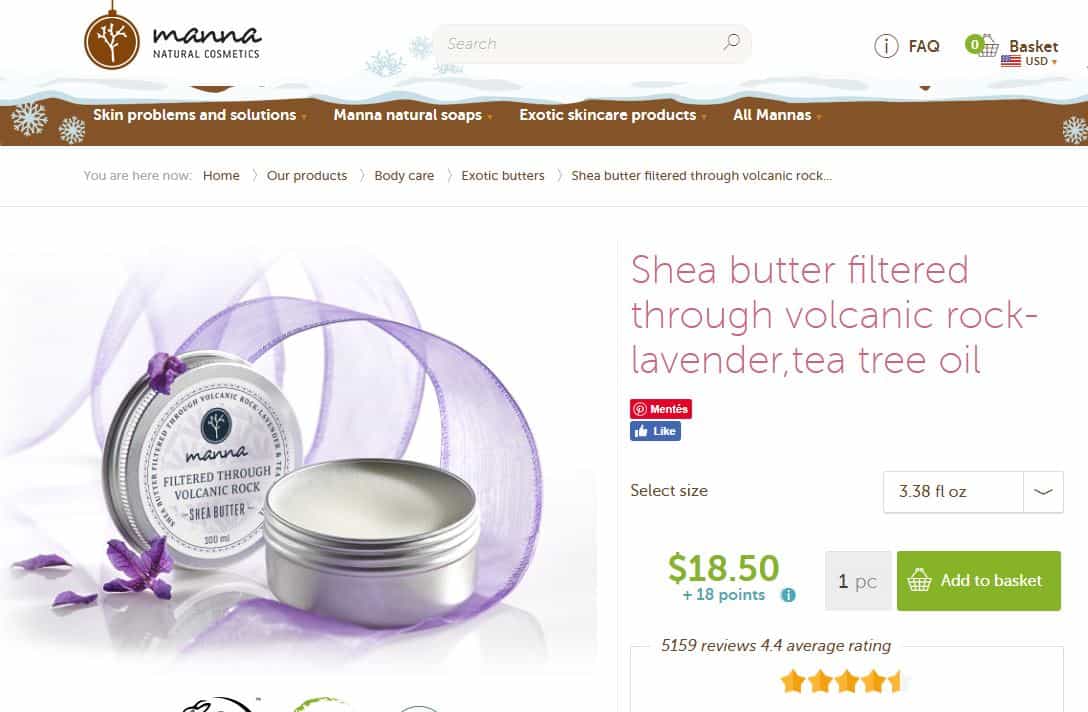 [Beauty] Mannalove - Sales page optimisation, Influencer-strategy
We optimised the product pages for Mannalove, an organic soap e-commerce site in the US. The product pages had to be convincing and sales oriented while at the same time building their brand as a 100% organic soap manufacturer. We increased their sales conversion as a result of this.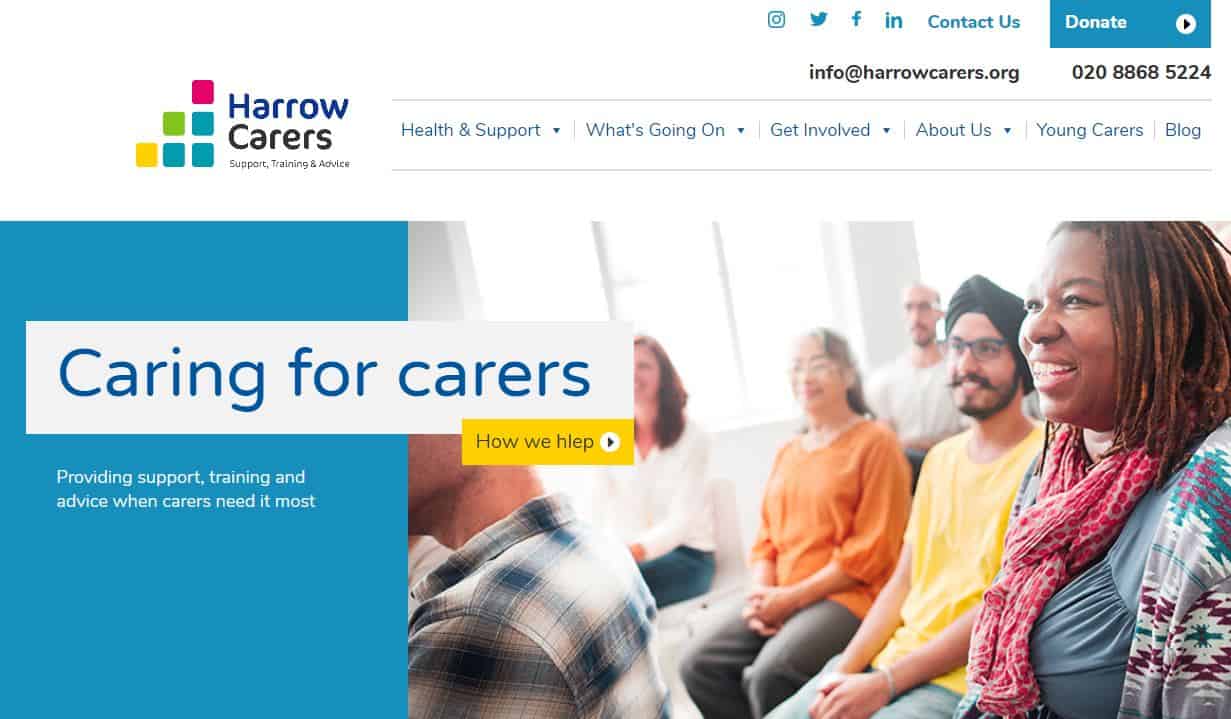 [Charity] Harrow Carers - Brand Story
We updated the complex website of Harrow Carers, a charity helping unpaid carers in Harrow. We created the content based on the buyer persona profiles (their needs, problems, objections, desires using their language.)
We created the content for their Working for Carers program, the brand story, a copy template for their success stories and case studies.
(Below link leads to the old website, the new is going to be live soon.)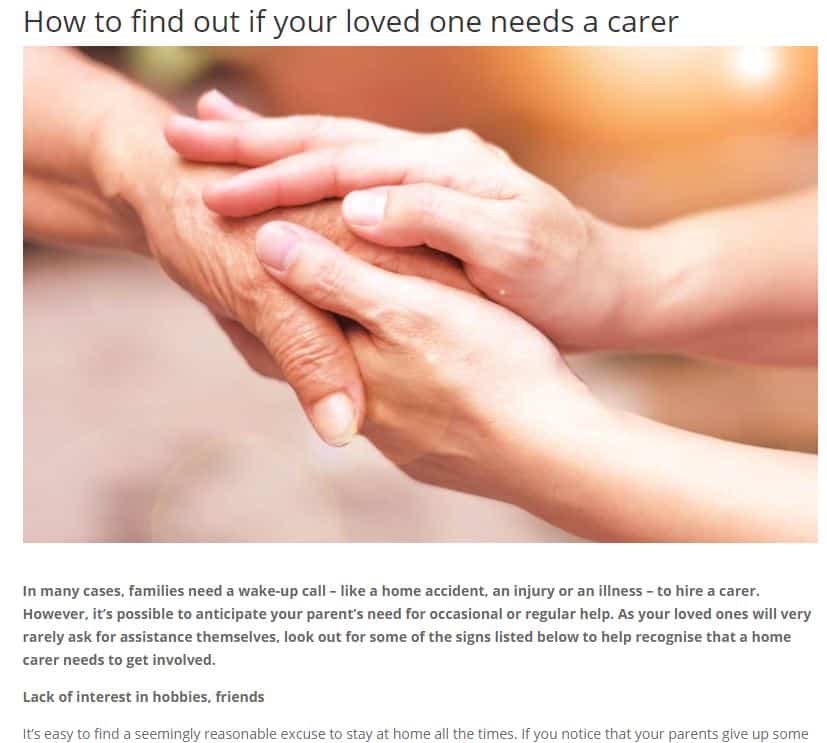 [Care] Aspire UK - Content marketing planning, writing
We planned the content calendar and wrote articles for a home care provider in Leicester and Leicestershire.
We researched competitors, read the guidelines issued by industry associations and joined Facebook groups to find out what the target audience – adult children of elderly people – talk about.
We created the plan to target each stage of the customer journey with titles like "You are not guilty if you hire a carer", "How to find out if your loved one needs a carer", "Five facts you need to know about dementia", How to know if your loved one is safe?".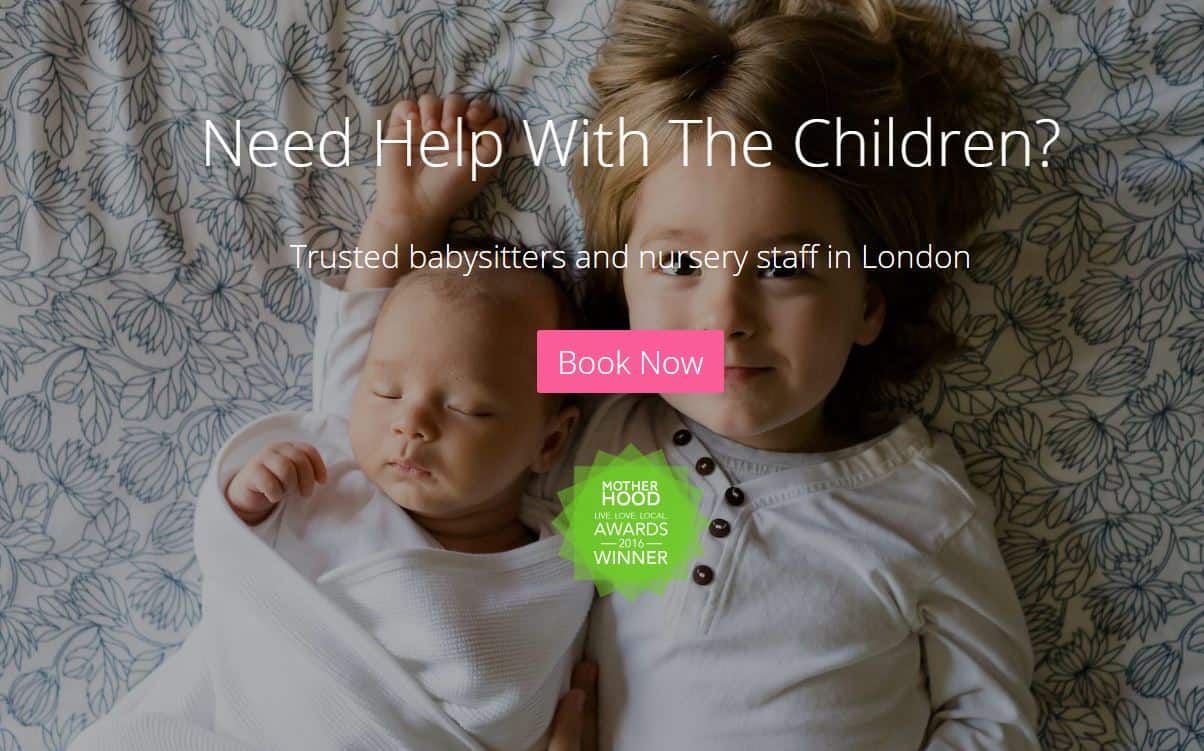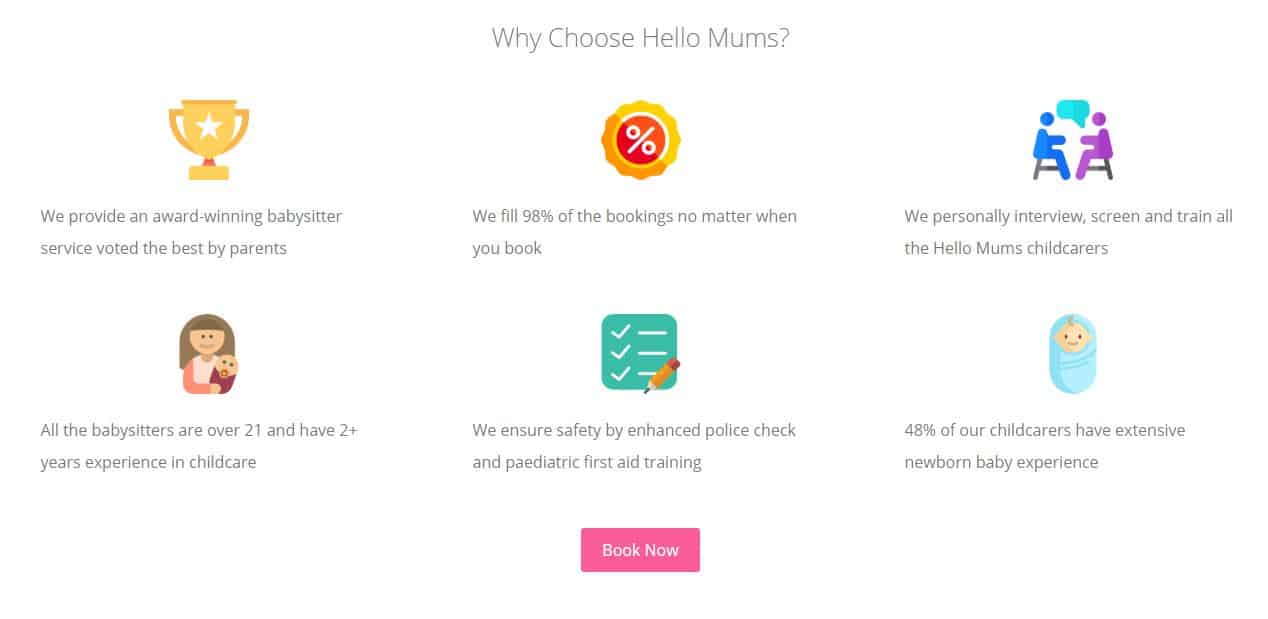 [Child care] Hello Mums - Mission statement, Why, Repositioning, Communication, Marketing strategy
We created a Mission statement, the Why and repositioning of HelloMums, a leading UK babysitter agency. They needed a strapline and a selection of strong copy-sets to use in social media, website and on brochures.
We created a step by step strategy to attract and motivate the right child carers.
"Timea has helped us refocus on what we are doing and to better phase and express who we are." – Kate Wilson, Founding Director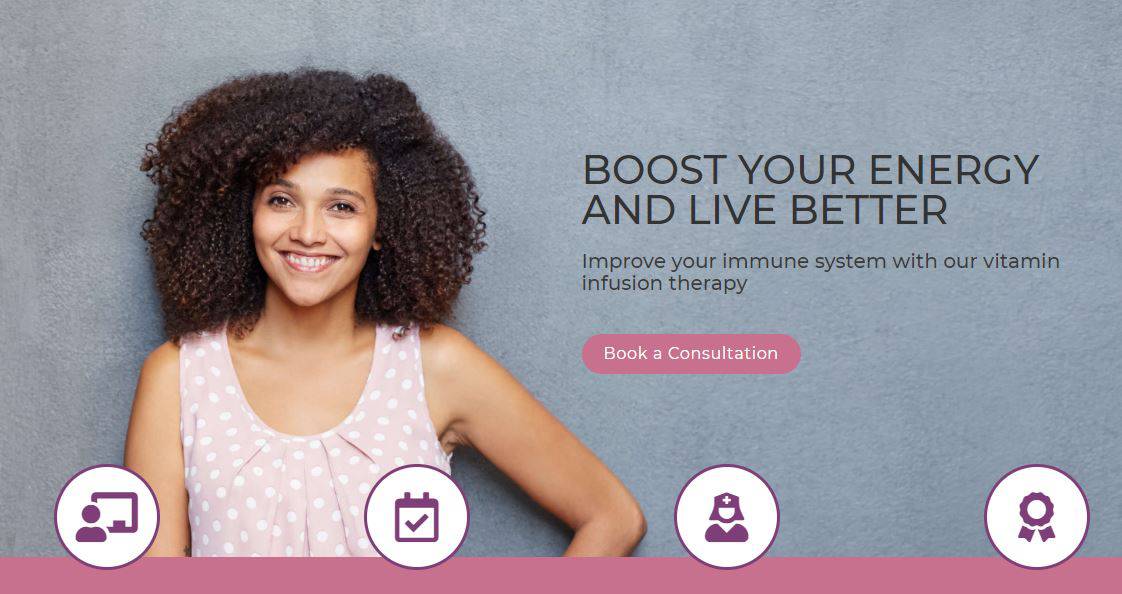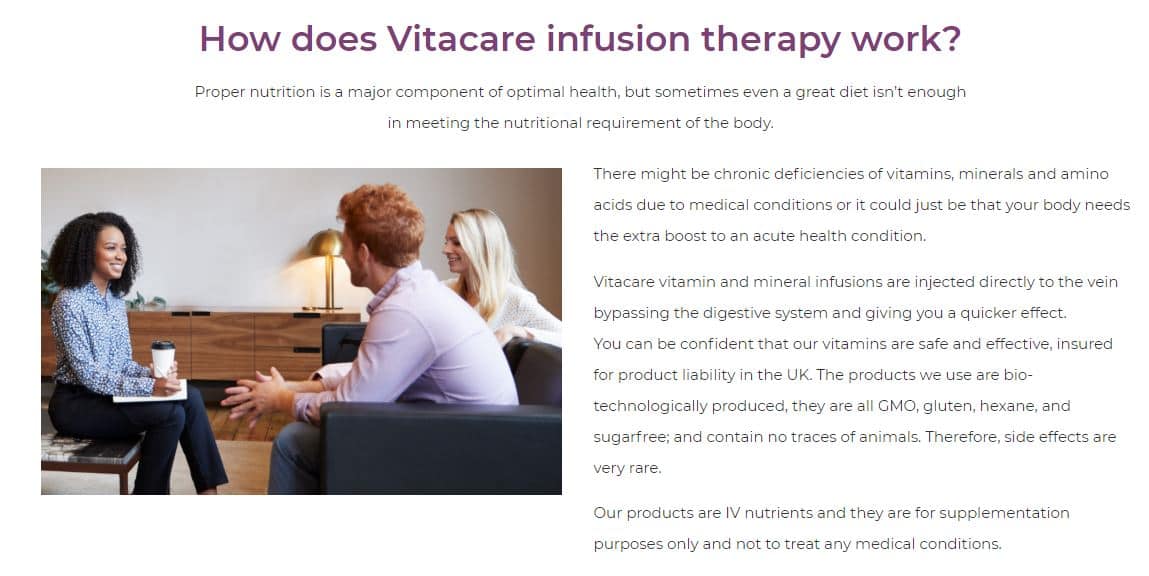 [Healthcare] Vitacare - Why, Mission, Story strategy, Buyer Persona, Content
We created a content strategy, the story of the company, found their USPs and created high-converting landing page-webpage content.
Positioning was a crucial part of the strategy as there is a high competition in this niche, so we researched and built the buyer personas and used behavioural science to create an engaging and convincing copy.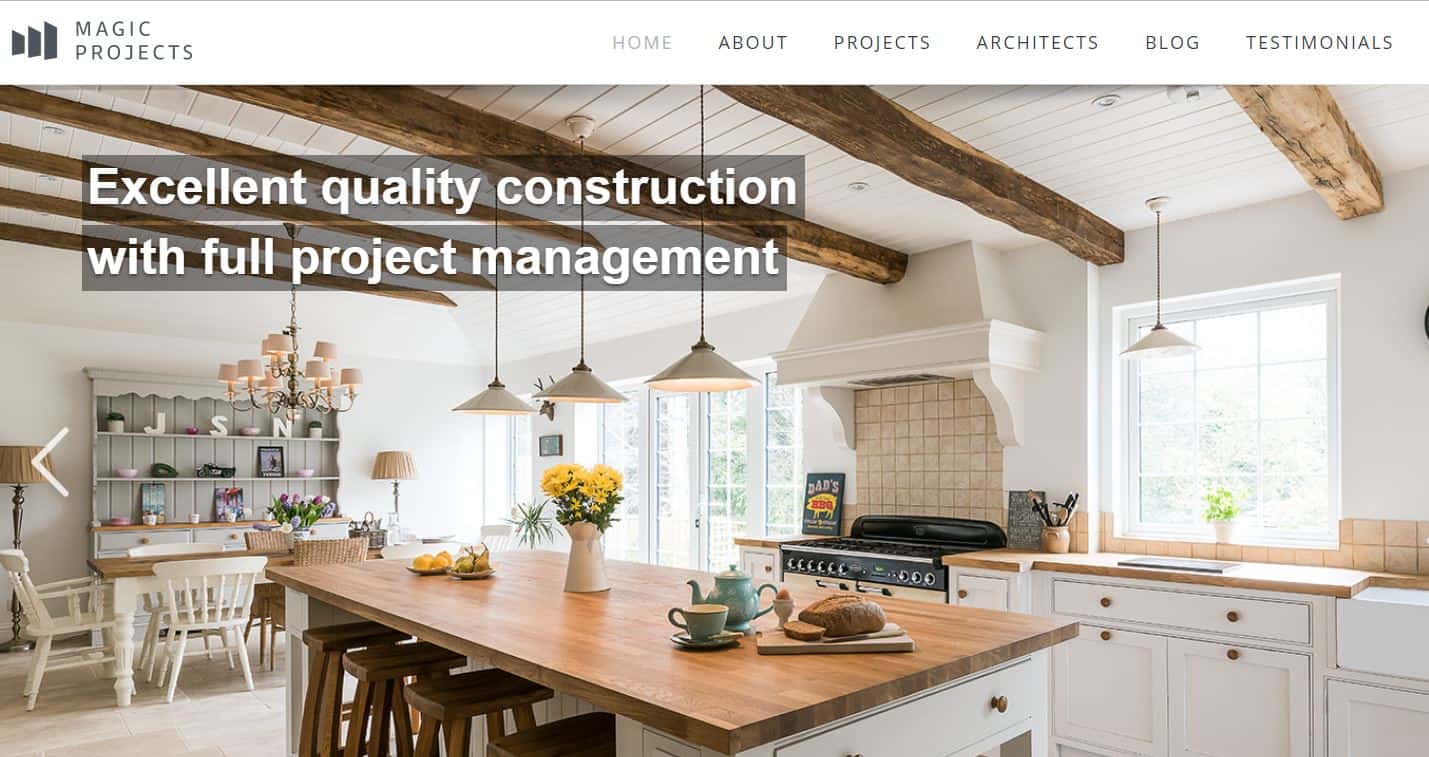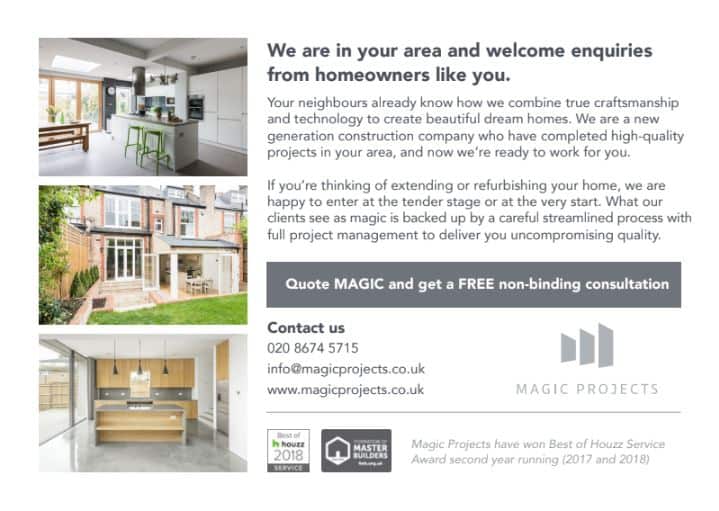 [Construction] Magic Projects - Mission, Brand Story, Website content, Lead generation DM
We wrote the brand story and created a targeted message for both audiences (architects and residential clients) of Magic Projects.
We wrote the website content to send the right message which shows how they stand out in a fierce competition. We used reputation marketing to enhance their profile.
We created a regionally personalised printed direct mail postcard to generate leads from specific neighbourhouds.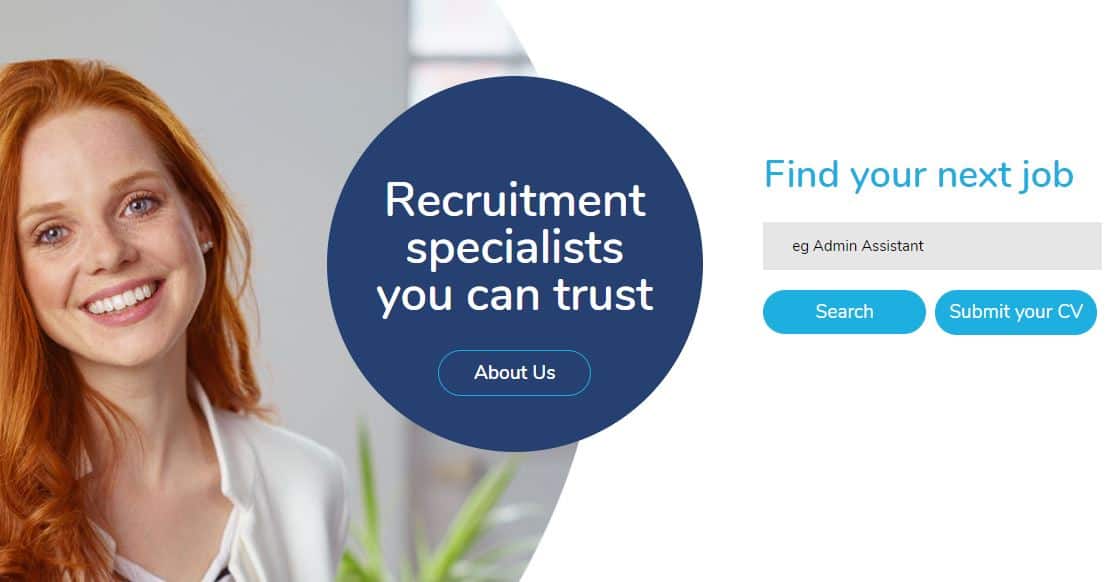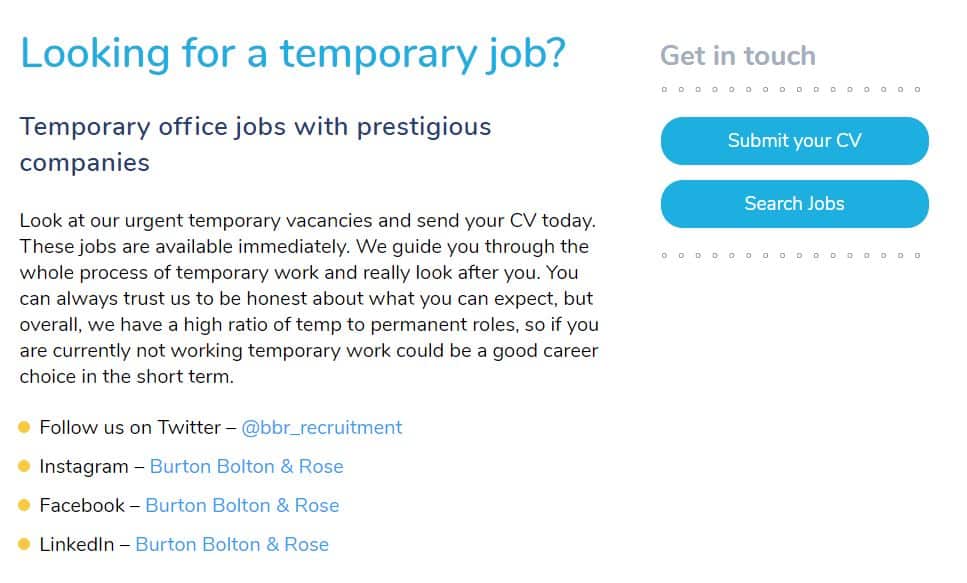 [Recruitment] Burton, Bolton and Rose - Mission, Brand Story, Website content
An established recruitment agency needed a shift in their focus of the target audience and to stand out from the crowd.
We had our strategy workshop and then carried on with a very clean, easy-to-navigate website that attracted the right audiences.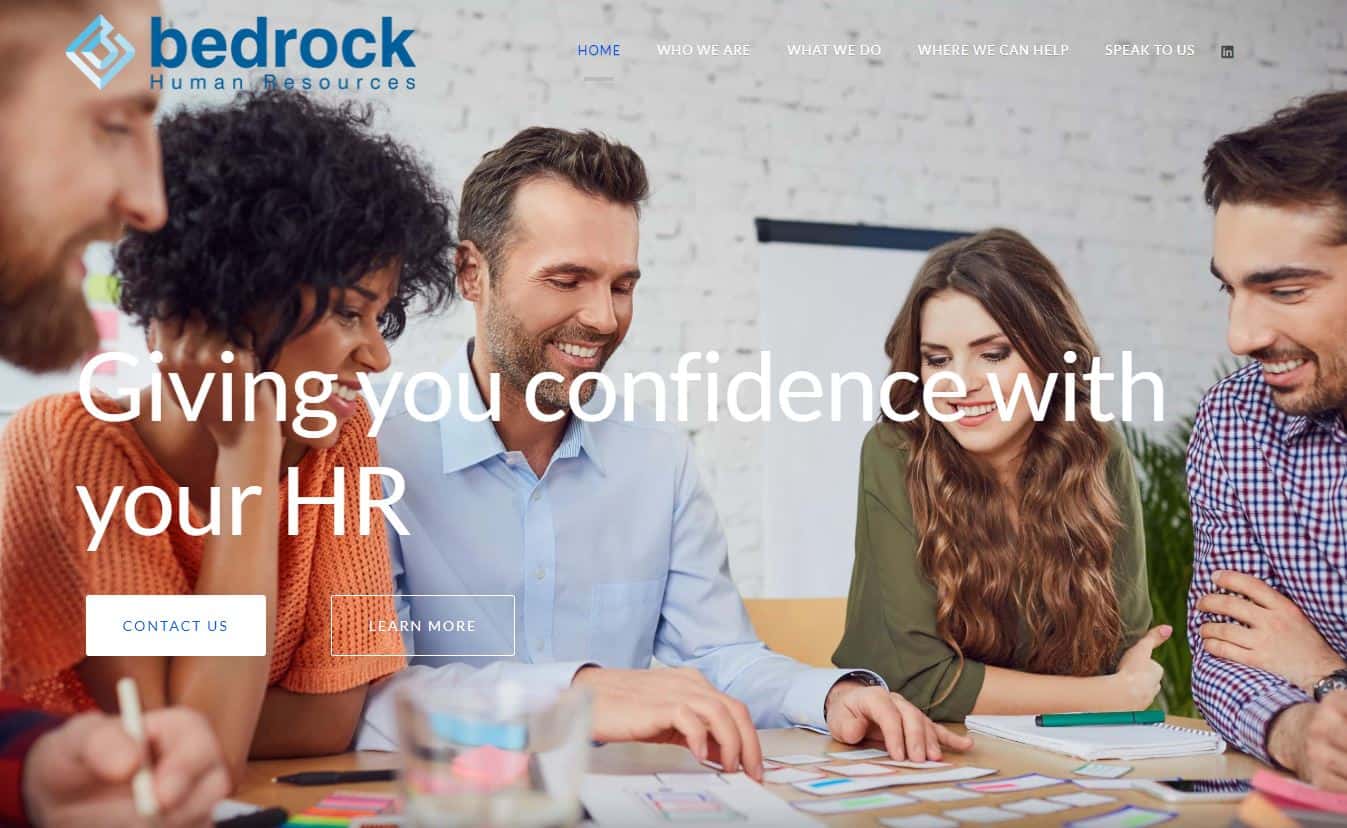 [HR] Bedrock HR - Article for press coverage, Buyer persona stories
We created the story for each target group – as companies evolve from a one-man band to large complex organisations with complex HR needs.
We updated the website content so that each target group can easily identify with their problems and solutions Bedrock HR offer.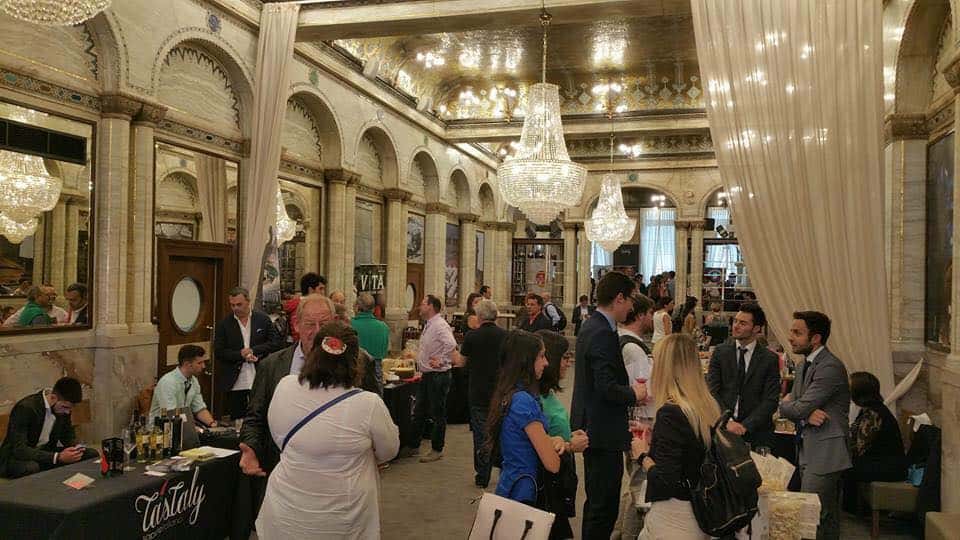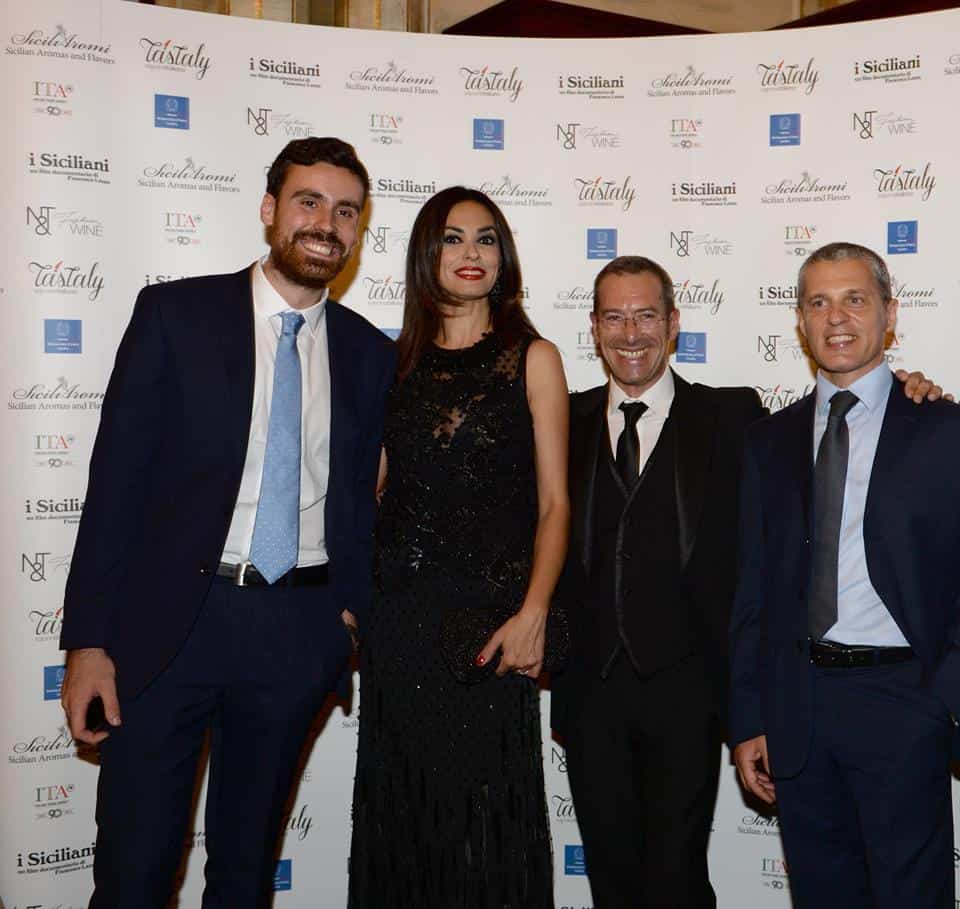 [Gastronomy] Tastaly - Event organising and promotion, Press coverage, Influencer strategy
We planned, organised and managed a B2B event and its press coverage for a gastro company importing Sicilian premium food.
The event was about bringing together Sicilian producers and UK chefs, restaurant managers. We created the Five Senses of Italy theme, adding fashion, music and film to the food-driven event.
The venue was the prestigious Clarion at Picadilly, while we had the premiere of the documentary i Siciliani at Bafta with a leading Italian actress attending.
The day-long exhibition was followed by a seated dinner. The event had very high attendance, including leading chefs, the Italian ambassador, and the press representatives.
It also led to several prosperous business relationships.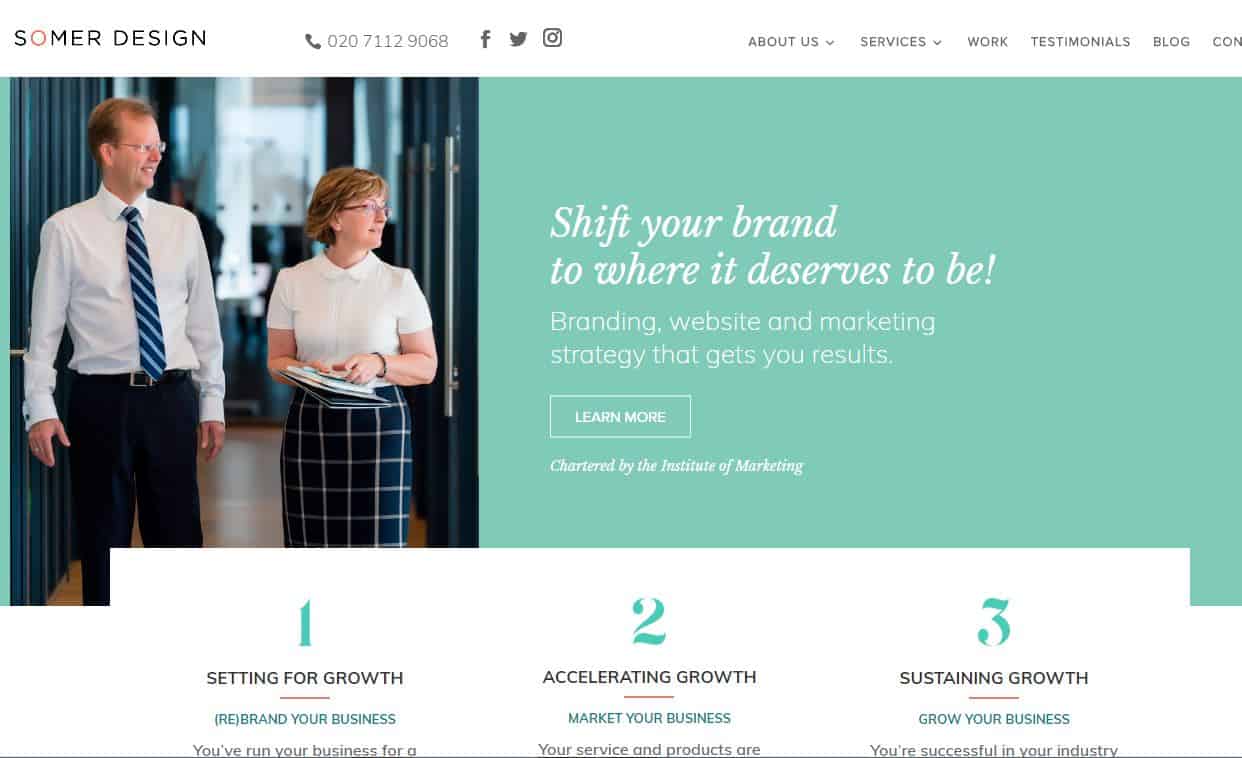 [Creative] Somer Design - Brand Story, Visitor's journey, Website content, Marketing strategy
Somer Design is an established brand design agency that needed a re-brand after being in business for more than 10 years. They partnered with us to take the website to the next level.
In partnership with them, we identified the customer journey, personas and wrote a targeted copy that will attract the right type of clients for them.
We also helped their marketing strategy to focus their shift to a new target audience and generate new leads.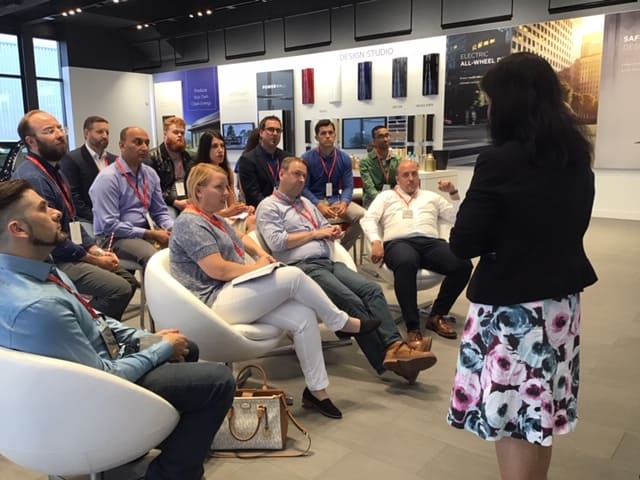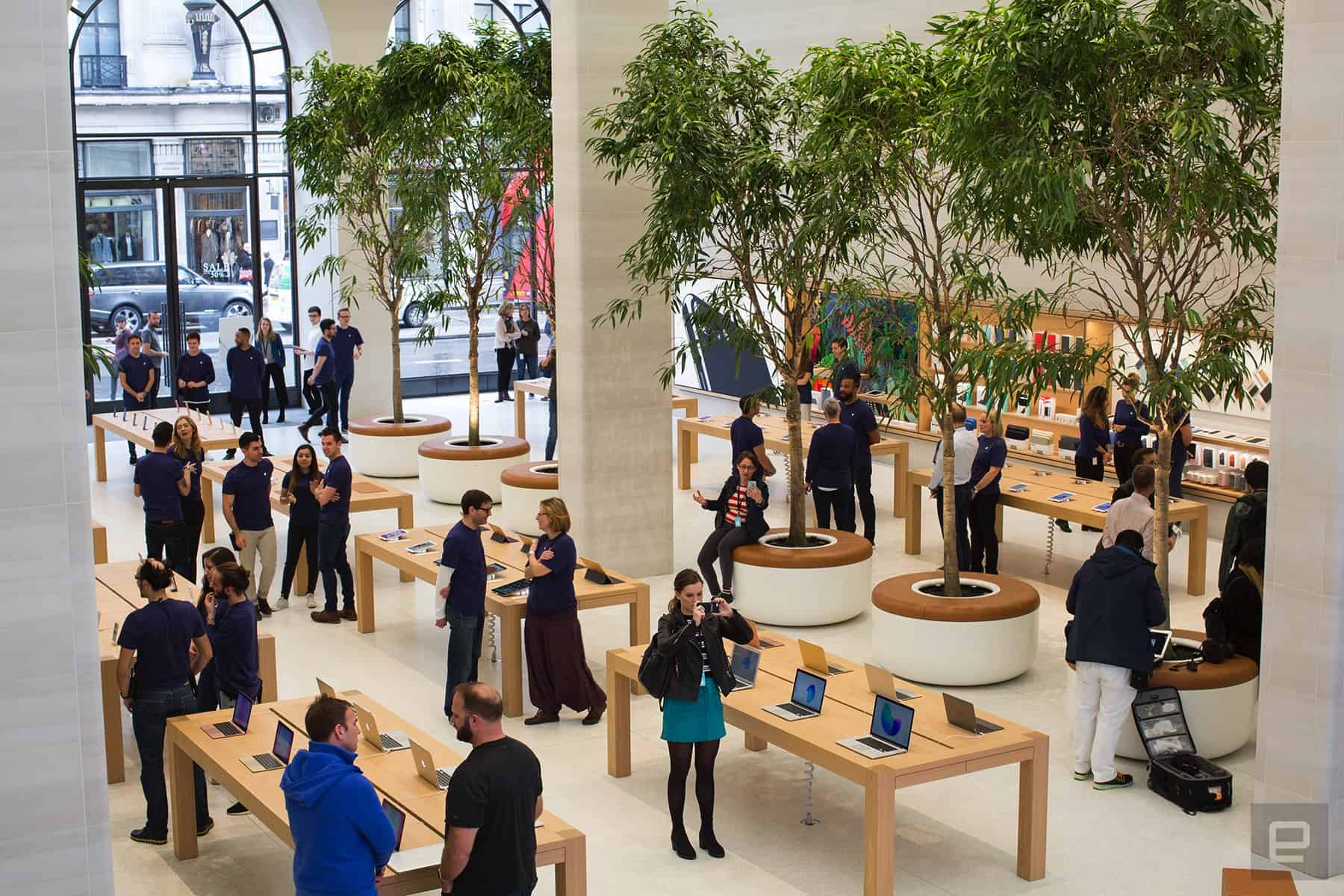 [Event] London Marketing Club
We founded London Marketing Club to bring together people who know that marketing matters.
We have a monthly event hosted in private member clubs, and we visited companies like Tesla and Apple.
Based our program we are shortlisted as the Best Event Program of the year in the Citywealth Leaders Brand Management and Reputation Awards.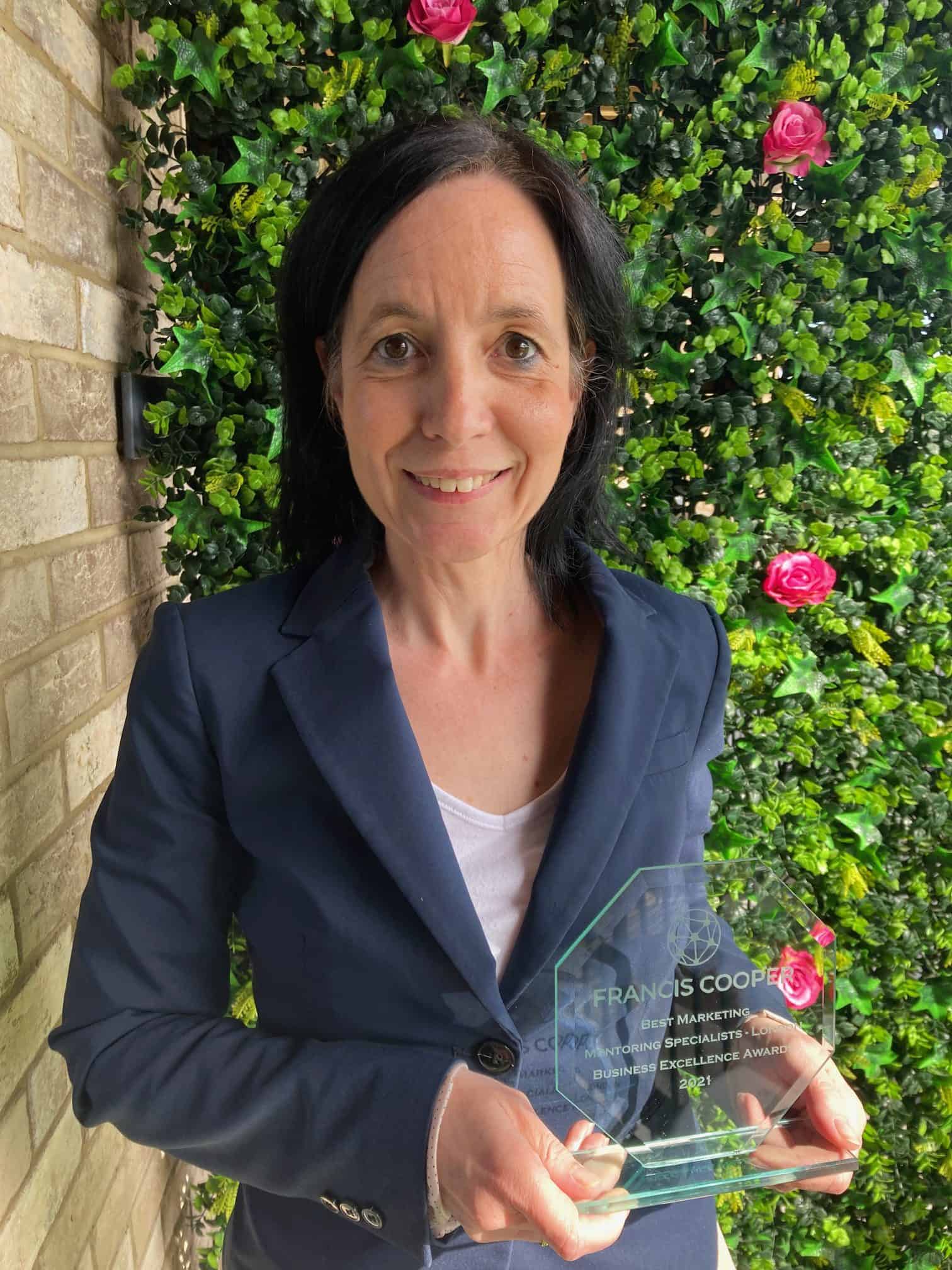 Speaking at marketing conferences, workshops, Radio shows
Timea is often invited to speak as a marketing expert at conferences with the Digital Marketing Innovation Summit and the Digital Travel Summit in London among them.
She runs sell-out workshops and training for entrepreneurs, and communication professionals on marketing, copywriting, content marketing, storytelling.
We won the Best in Inbound Marketing London Award in the Business Innovator Awards, and Best Marketing Consultancy in London, and the Best Marketing Mentoring Specialists in London Awards for the marketing campaigns we run for our clients.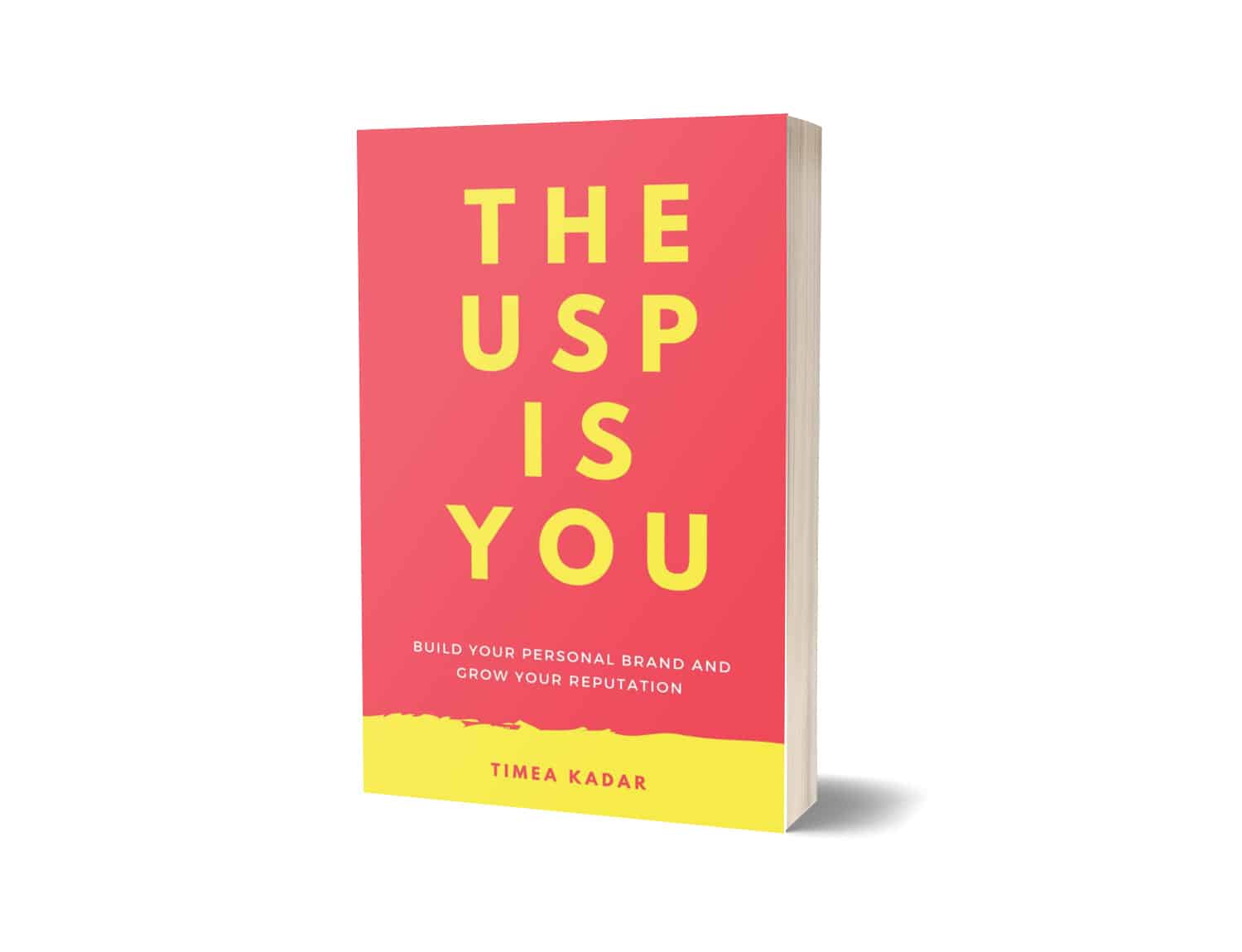 The USP is YOU - Build your personal brand
Timea is the author of the book The USP is You published in 2021.
The book helps entrepreneurs nd professionals increase their profile and profit by being published in the press, speaking at events and winning awards.
Apart from her own experience the author interviews editors, award committees and includes case studies of successful entrepreneurs.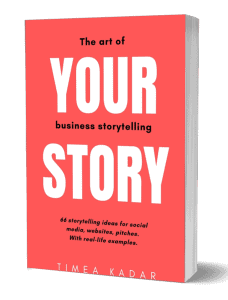 Your Story - The art of business storytelling
Timea is the author of the book Your Story published in 2021.
The book helps readers understand and practice storytelling.
52 story prompts (one for every week of the year)
14 extra story prompts as a bonus (if you want to write more)
A real-life example with each prompt (to help you imagine how it works)
The 5 step framework of every good story (follow it to write your stories)
A practical guide on where and how to use stories in your business communications (much more times than you could imagine)